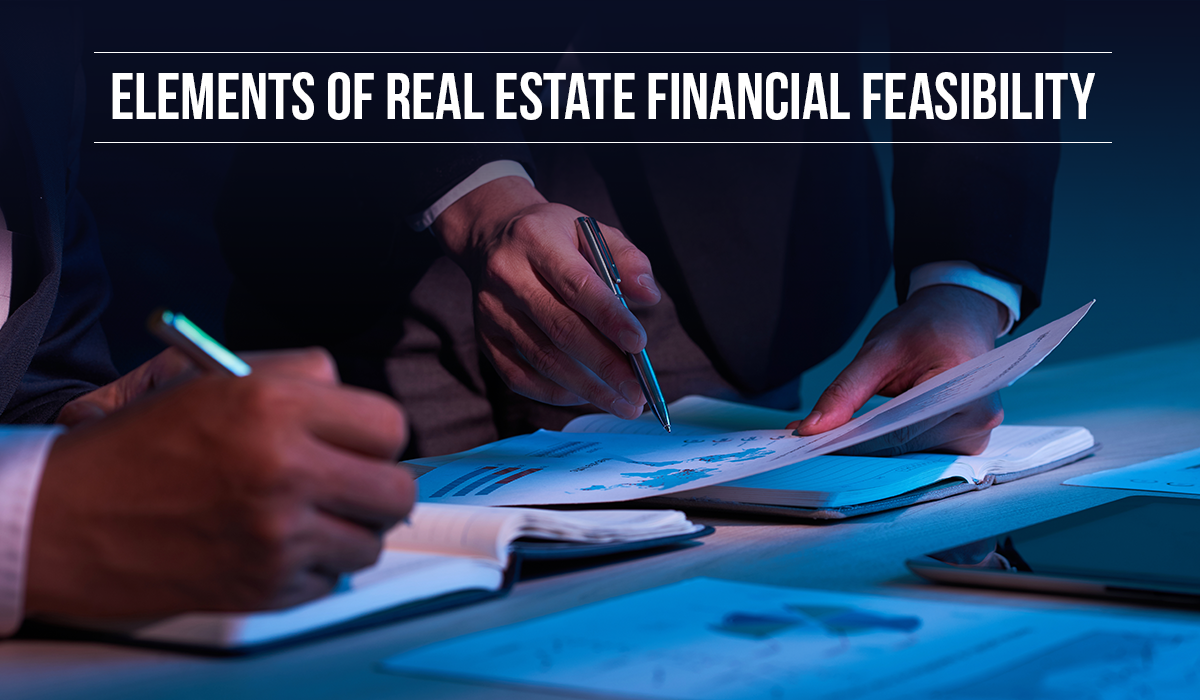 The old proverb, "The problem well stated is half solved," is very appropriate for any kind of feasibility. The importance of any feasibility study is based on organizational desire to "get it right" before committing resources, time, or budget.
Since uncovering every aspect of a project is part of the DNA of any feasibility study, you can have complete visibility on your project.
This is true in case of a Real Estate Financial Feasibility study that can take you some time and likely to cost you more money. The more mistakes that your feasibility study can uncover the better. So, you would rather make these mistakes on paper than in the middle of a running project.
The certainty that comes from knowing that your real estate project is not a shot in the dark gives you priceless peace of mind.
The Elements of a real estate feasibility study
Each of these areas examines and evaluates essential factors vital to the project's success.
There are five broad aspects of a feasibility study.
Technical feasibility
This part of your feasibility study will focus on whether the site can support your project.
It will involve hiring an architect or engineer to design a preliminary site plan as well as conducting several key tests (geotechnical study, environmental assessment, etc).
Technical: Hardware and software
Existing or new technology
Manpower
Transportation
Economic feasibility
The economic portion of the study will involve a cost-benefit analysis.
Initial investment
Resources to procure capital: banks, investors, venture capitalists
Return on investment
Legal feasibility:
This part of the assessment investigates whether any aspect of the project conflicts with legal requirements (i.e. zoning laws, other permits and public approvals, etc.).
Operational feasibility:
Operational feasibility will look at other projects in the developer's pipeline, the current staffing and supply-chain capacity.
If your organization cannot handle the project with its current staffing, expertise, and workload, it is best not to pursue it.
Scheduling Feasibility
As we all know "Time is money."–
This means, each choice you make has its cost, and delays (as a choice to not take action) usually leads to decrease in output. You may have heard the phrase, "Construction often takes twice as much time and twice as much money."
After all, a project will fail if not completed on time. So, in scheduling feasibility, an organization should estimate how much time the project will take to complete.
So what are the benefits of Feasibility Study?
It is conducted in order to objectively uncover the strengths and weaknesses of a proposed project or an existing business. It can help to identify and assess the opportunities and threats present in the natural environment, the resources required for the project, and the prospects for success.
So, what are you waiting for?
Get started on your real estate feasibility study today by enrolling for a Financial Feasibility Course like the one that REMI offers.
Author:
Sejal Mody