The Real Estate Business
Management and Housing Finance – BMF 201
The Real Estate Business Management and Housing Finance certification is a comprehensive program taught by industry experts that equips participants with the requisite technical, business and entrepreneurial skills required in the real estate sector.
The program covers key topics such as

Key concepts and terminologies

Real estate legal aspects and Documentation

Land zoning, design and approval, the construction process

Marketing and sales

Housing Finance

Advanced real estate concepts

Entrepreneurial development

Project Feasibility and Project Management
Marketing and leasing strategies for residential, commercial and retail properties
 
Soft skills and business skills training
 
SRA and Redevelopment
 
Digital marketing
 
Facilities Management
 
Project Management - An Overview
 
Industry workshops taught by experts
 
Field visits
 
Visiting lectures from industry experts
 
Industry project and internship and placement assistance
 
The program also enhances the participant's business skills through the marketing and sales modules for residential, commercial and retail properties, soft skills and business skills training, an entrepreneurship module and a digital marketing module.
REMI's Career Development Cell (CDC)
At REMI, we focus on the growth and development of each one of our students through our dedicated 'Career Development Cell (CDC)', giving students 100% internship and placement assistance. Additionally, all our certification courses have a module focused on soft-skill development, as we look to equip our students with all the necessary tools required to get them 'Job Ready'.
Through our placements team, we strive to build long-term partnerships with key corporates across the real estate and allied services industry, bringing our students a truly 'Industry Oriented' experience.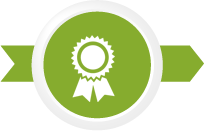 Enroll in REMI Certification Program
Register with REMI CDC, accept the terms & conditions & successfully pass the pre-placement Psychometric assessment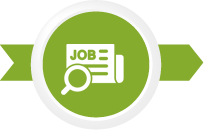 Attend all CDC pre-placement activities, mock interviews, Career Fest, Role Plays, etc.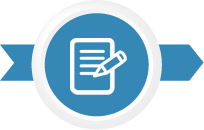 Successfully complete & REMI & IREM having achieved 70% or higher along with an 80% attendance record
Successfully complete internship & submit Industry Project Report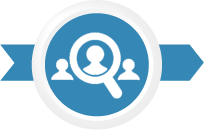 REMI CDC initiates Interview opportunities with the following;
Real Estate Developers & Builders
Real Estate Property Consultants
Real Estate Brokerage firms
Other companies within the Real Estate or ancillary services sector.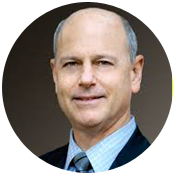 We are very excited about this partnership not only because India is a major Global Player but because we have such confidence in the work and the vision of REMI. We know REMI, like IREM, is invested in providing quality Real Estate education to Indian Professionals.
Joe Greenblatt
CPM Chairman - IREM International Management Board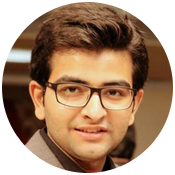 It was great learning at REMI. Thank You REMI for providing me the opportunity to work at India Bulls Distribution, and giving me such a great platform to start my career in the Real Estate Sector.
Hiren Dubal
Associate Property Manager - India Bulls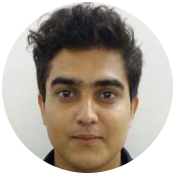 It was a great experience studying at REMI, it enhanced my knowledge about the real estate sector and gave me a career growth. Today I am working with Propp.com as a CRM through REMI.
Gaurav Pokhriyal
REMI BM Batch May'16 Placed as' Customer Relationship Manager - Propp.com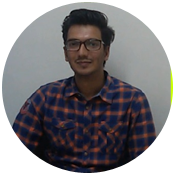 It was great to be a part of REMI. In a short span, REMI imparted real estate technical knowledge and helped me enhance my soft skills. Thank you REMI for giving me the opportunity to start my career in the real estate sector by getting me placed at India Bulls Distribution Pvt. Ltd
Siddhartha Mishra
Sales Manager -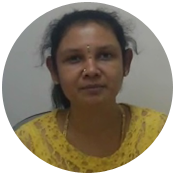 I wanted to learn about Real Estate Managemet and chose to do a program at REMI. It has been a wonderful experience and I have acquired a lot of relevant sector knowledge through REMI. The practical examples have been more helpful, in additional to the technical knowledge gained. The faculties have been cooperative and are most informed. I appreciate the initiative by REMI
Vishnu Priya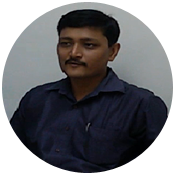 I joined as a student for Marketing and sales batch, the program was very informative and the faculties were very good, I learnt a lot from here. I got an opportunity through REMI to work with The Wadhwa Group. I am thankful to REMI Team for all the support in terms of placement and all the other activities that helped me groom my skills.
Santosh Dabade
Senior Sales Executive -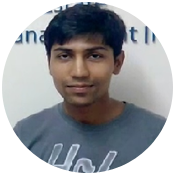 It has been a privilege to be a student of REMI. This has helped me understand various horizons of the real estate sector. The Real Estate Business Management Housing Finance (BMF 201) was a very informative program that helped me groom myself to build a lucrative career in the real estate sector. I strongly recommend this program to all those interested in the Real Estate Sector to join REMI
Viral Sarvariya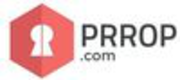 REMI is a one stop shop which provides Resources (manpower) having Knowledge,Skills and Attitude which are essential to excel in the real estate industry.
Varun Shreshth
Senior Manager - Prrop.png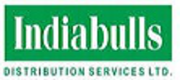 REMI is a coaching platform where, one can find skilled & knowledgeable human resources which are effective enough to boost one's career into real estate," IndiaBulls Distribution
IndiaBulls Distribution