The evolving real estate sector in India requires exceptional leaders who can successfully drive their businesses to the forefront. Building an organization that represents efficiency, quality, resilience, innovation and is futuristic in its outlook, has become imperative in real estate today.
The Real Estate Management Institute- REMI, now brings the third edition of the popular Owner Developer Program (ODP III), a unique initiative that focuses on building key skill sets among current and emerging leaders in real estate. ODP III through its dynamic curriculum and intensive format centers on some key themes that impact the real estate sector today.
The program aims to get each participant ready to garner that competitive edge to become the leader their peers will look up to.
Message from the Program Director :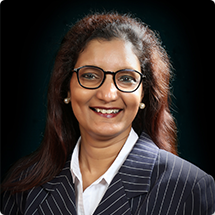 The ODP is a unique program solely focused on the business requirements of leaders in the real estate scenario, structured in a manner that encourages co-learning through discussions, debates, case studies, lectures, and assignments. It also provides a terrific networking opportunity between peers and industry experts
Maria Coelho
Academic Head - REMI - The Real Estate Management Institute

 A program created for leaders and emerging leaders in Indian Real Estate

Relevant and Well-timed content

Taught by experienced industry experts and thought leaders

Focus on current and emerging Industry Challenges

Holistic and Macro perspective of the Real Estate Business in India

Networking with peers, experts and senior leaders
The ODP program has been specially designed for Executive Directors, Directors, Owners, C-Suite Executives, Senior VPs of Real Estate Companies, Next Gen Builders and Developers in India to empower them to improve corporate performance and drive competitive advantage in the real estate sector
Session 1. Introduction & Overview

Session 2. Market Trends in Real Estate

Session 3. Understanding REITs

Session 4. Capital Raising in Real Estate

Session 5. Acquisitions & Investments - Strategies for the road ahead

Session 6. Structuring Your Approach to Land Acquisition
Session 1. Impact of the Insolvency Code on Real Estate

Session 2. Project Feasibility

Session 3. Operational Excellence : Process Enhancement and Management of your Organization

Session 4. Rating Criteria for Real Estate Developers
Session 1. Building a Customer Centric Organization

Session 2. New Construction Technologies

Session 3. Best Practices in Quality Management

Session 4. Keynote Address

Networking: COCKTAIL and DINNER
Session 1. Smart City Developments and Sustainability

Session 2. The Affordable Housing Opportunity - The Next Wave

Session 3. Co Working - The New Dimension

Session 4. Planning and Creating Sustainable Developments : Growth of Cities - A Global Perspective

Certification Ceremony
Hotel Sahara Star, Airport Road,
Ashok Nagar, Andheri East,
Mumbai, Maharashtra 400099.
SESSION TIMING:
ODP is a 4 day consecutive program scheduled from
4th December to 7th December (10:00 AM to 7:00 PM)
FEES
Non Residential - 1,00,000/- Plus GST
Residential - 1,25,000/- Plus GST
CERTIFICATION
Certificate will be issued by The Real Estate Management Institute (REMI)
ODP SPEAKERS
The program will be delivered by renowned experts, thought leaders, industry influencers and specialists from the governmental and corporate organisations offering unique relevant and insightful perspective on the subjects. Some of the ODP Speakers are: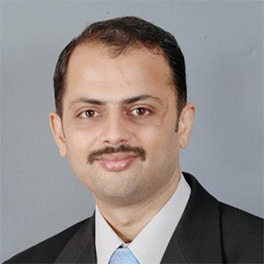 Ashutosh Limaye
Director & Head- Consulting Practice,
Anarock Property Consultants Pvt. Ltd. India
Ashutosh Limaye
Director & Head- Consulting Practice,
Anarock Property Consultants Pvt. Ltd. India
---
Mr. Ashutosh Limaye currently heads Anarock Property consultants as a Director & Head - Consulting practice. Previous, he was a Head of Research, at JLL and was responsible for the overall direction, strategy and growth of the research business of JLL.
He was among the most experienced professionals in Indian real estate industry and had spearheaded JLL's flagship research product- Real Estate Intelligent Services (REIS) dealing in market intelligence for office, retail and residential markets across top seven cities of India.
Ashutosh was also responsible for maintaining JLL's leadership position in Thought Leadership and he oversees a team of 18 researchers who produce path breaking white papers and other research publications.
He was one of the authorised spokespersons of JLL, regularly representing independent voice of the industry in print and electronic media on behalf of JLL, which had a 50% share in industry voice.
With over 17 years of experience in multi-disciplinary advisory and research functions ranging from real estate to infrastructure projects, he has expertise in planning, undertaking demand assessment studies and valuations including marketing strategies based on technical real estate market analysis. Ashutosh has successfully handled bespoke studies for private equity funds, multi-national corporations, developers and has also contributed to academic projects undertaken for India's premier management and planning schools.
By qualification Ashutosh is a Bachelor of Architecture from University of Pune (1997) and also a Master of Urban Planning from School of Planning & Architecture, New Delhi (2000). He is affiliated with Associate of Council of Architecture, India (1997) and Associate of Indian Institute of Town Planners (2001)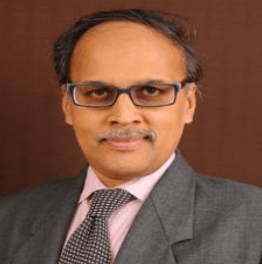 Sandeep Dave
Partner
Cyril Amarchand Mangaldas
Sandeep Dave
Partner
Cyril Amarchand Mangaldas
---
Mr. Sandeep Dave is a Partner at Cyril Amarchand Mangaldas' Mumbai office, having joined the firm's predecessor, Amarchand & Mangaldas & Suresh A. Shroff & Co., in 2003 and heads the Real Estate practice at the Mumbai office.
He has experience in real estate throughout India, and represents clients in acquisition of lands for setting up residential, commercial, retail as well as hospitality, IT and SEZ projects. He has advised numerous clients (including high net worth individuals and companies) for their investment in premium commercial and residential projects in Mumbai as well as their leasing and licensing transactions.
He also participates in corporate, financing, capital market, lending, and private equity deals, providing advice and guiding title diligence in respect of underlying real estate assets.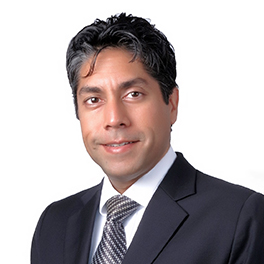 Rohan Bulchandani
President,
The Annet Group
Rohan Bulchandani
President,
The Annet Group
---
Mr. Rohan Bulchandani is the founder of The Annet Group (which presently employs ~ 800 individuals across its offices in USA, UK, UAE and India )and the visionary behind the Real Estate Management Institute (REMI). 
He is passionate about Real Estate, Education, Urban Development and its Social Impact and seeks to make a positive and lasting contribution towards empowerment and sustainable nation building. He also heads The Annet Group's 'Retransform' division, a global leader in Real Estate Business Management & Technology solutions – serving both public and private enterprises across commercial, residential, retail and corporate real estate.
Mr. Rohan Bulchandani is an alumnus of the University of Pennsylvania and the Harvard Business School, in USA, and is currently completing a Master's degree in 'Interdisciplinary Design for the Built Environment' from the University of Cambridge, UK.  He is a member of the Young Presidents Organization and the Indian Merchants Chamber and speaks frequently at national and international events covering real estate, technology and education.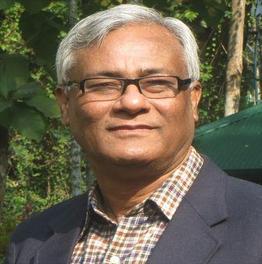 Prof. Ranjan Das
Prof of Strategy, Innovation, Entrepreneurship and Leadership
IIM Calcutta
Prof. Ranjan Das
Prof of Strategy, Innovation, Entrepreneurship and Leadership
IIM Calcutta
---
Prof. Ranjan Das has a total 42 years of experience comprising 20 years in industry during which Prof Das had held such senior positions as General Manager of an MNC and Managing Director of a Joint Sector Company in India, 22 years in teaching, training, research and consulting as a Professor of Strategic Management at IIM Calcutta and 8 years as an Academic and Social Entrepreneur engaged in setting up India's FIRST and only one 100% LIVE DIGITAL Academy named The Strategy Academy [TSA].
Prof. Das is a Doctorate [Fellow] in Management with specialization in Strategic Management from Indian Institute of Management Ahmedabad (IIMA) and a Master of Science [Applied Mathematics] from Calcutta University.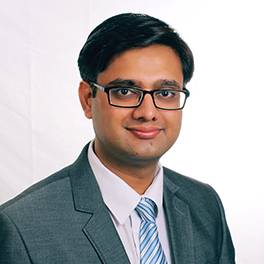 Sachin Garg
Executive Director
ASQ Quality Management Division Global, India
Sachin Garg
Executive Director
ASQ Quality Management Division Global, India
---
Mr. Sachin Garg has 18 years of work experience in promoting and leading quality & business excellence movement across service and manufacturing sectors with leading corporates such as Tata Group, Max India Group, HCL Technologies and Inter Globe Group.
He worked with Tata Group as Group Head – Strategy, Business Excellence and Technical Training, Tata Housing Development Co. Ltd. Mumbai, as a part of Executive Management Team.
Sachin has completed his Masters in Total Quality Management, ASQ CMQ/OE and Master Black Belt certifications and conducted 25 Baldrige and EFQM criteria based assessments in India. He received World Quality Leadership Award 2015 to recognize his efforts in building quality journey across 3 different companies.
He promotes quality and business excellence through his board member positions in the National Accreditation Board for Certification Bodies (NABCB), Indian Merchant Chambers (IMC) and ASQ Quality Management Division, as India Executive Director.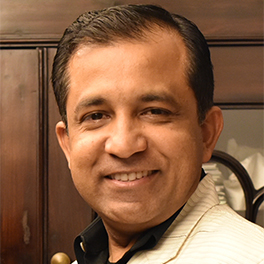 Sumit Chowdhury
Founder & CEO
Gaia Smart Cities
Sumit Chowdhury
Founder & CEO
Gaia Smart Cities
---
Mr. Sumit Chowdhury is a global thought leader and CXO in the field of Smart Cities, Telecom, Information analytics and an Urban Design enthusiast, is the founder and CEO of Gaia Smart Cities.
He is a visiting Faculty at Carnegie Mellon University (USA), CEPT (India) & Academic Advisor to UWS (Australia). He is also the Program director of Swachh Bharat Mission (Clean India Initiative). He is active expert on GLG, Alphasight, InsightAlpha, ThirdBridge & The Straights Network.
Sumit Is a Graduate of IIT Kanpur followed by MS and Ph.D from Carnegie Mellon University and has a Certificate Diploma from Australian Institute of Company Directors.
He is the author of a bestselling career management book, 'Rules of the Game' and is also a speaker on the TEDx platform.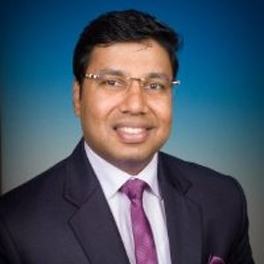 Alcide Coelho
Sr. Vice President
Quality & innovation- Kalpataru Ltd.
Alcide Coelho
Sr. Vice President
Quality & innovation- Kalpataru Ltd.
---
Mr. Alcide Coelho, is a graduate of Harvard Business School's Advanced Management Program (AMP), has completed his civil engineering from VJTI and was a Maharashtra State Merit ranker in his Engg. Diploma.
He has over 21 years' experience in real estate, international business, quality, strategy and operations. He is currently the Senior Vice President for Quality & Innovations at Kalpataru Ltd.
In his previous organisation ( Tata Housing Dev Co. ) Mr. Coelho had developed and implemented the Tata Quality Hallmark, a unique project rating system in collaboration with CONQUAS of Singapore. He is a PMP and  holds many national & international certifications like Lead Auditor for ISO 9001, ISO 14001 & OHSAS 18001. He was also a TATA Business Excellence Gold medallist & senior assessor for the TATA group.
Alcide has worked in construction with reputed names such as Limitless (UAE), Al Rostamani Pegel, Nasa Multiplex, L&T and has won numerous awards, notably The Golden Peacock National Quality Award – 2012 &  the Ram Krishna Bajaj National Quality Award - 2014 and is a speaker at various national & international forums.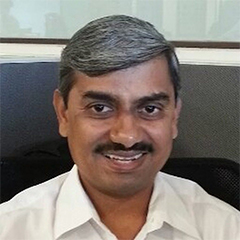 Arun Kashikar
Vice President, Head R&D, Structures, MEP
TATA Housing and Development Co.
Arun Kashikar
Vice President, Head R&D, Structures, MEP
TATA Housing and Development Co.
---
Mr. Arun Kashikar is a post graduate in structural engineering with experience in the industrial, chemical, infrastructure, nuclear, and housing industries.
At THDC he is responsible for implementing new technology in construction and implementation of innovation in all areas of engineering, with the objective of improving cost, time quality safety and sustainability.
Arun is a M.E (Structures) with distinction from Sardar Patel College of Engineering and a recipient of Prof. Jehangir C. Shroff Gold Medal & G. A. Kamtekar prize for securing highest marks in University of Bombay in ME.
He has numerous publications and papers to his credit and has previously worked with HIRCO, Toyo Engg., HCC & TCS.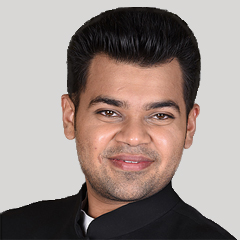 Harshul Savla
Co founder & Partner
Suvidha Lifespaces
Harshul Savla
Co founder & Partner
Suvidha Lifespaces
---
Mr. Harshul Salva is a Co-Founder & Partner at Suvidha Lifespaces and has exemplary educational credentials which include being the first Ph.d Research Scholar in REITS in the country along with holding an LL.M at Department of Law, University of Mumbai, an MBA at Jamnalal Bajaj Institute of Management Studies & a Professional Program in Financial Services and Management from BCIDS and SP Jain Institute of Management and Research.
He is the recipient of the CREDAI-MCHI Golden Pillar Award for the category Debutant of the Year 2018,  has been featured as Young Turk of Real Estate Sector by Realty NXT in 2018, Awarded "Excellence in Design Developer" at CREDAI-MCHI MAHA Property Expo 2017, Awarded CRISIL YOUNG THOUGHT LEADER 2011, Received National Award for Exemplary Performance among others.
He has also published multiple research papers on Impact of RERA and REIT on Developers in the International Journal of Enhanced Research in Management & Computer Applications(2018), a Study on the behavior of consumers of Real Estate Investment Trust in India in AIRO International Research Journal (2017), Real Estate Investment Trust in India: Opportunities and Challenges Ahead in IJMR - International Journal of Multi Dimensional Research in Management and Social Science, REIT Awareness – An Indian Investors Perspective in IJAEM - International Journal of Application or Innovation in Engineering &Management (2016) etc.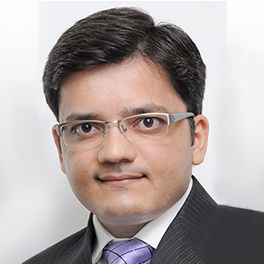 Chetan Shah
Executive Director
Kotak Realty Fund
Chetan Shah
Executive Director
Kotak Realty Fund
---
Mr. Chetan Shah is an Executive Director at Kotak Realty Fund where he oversees investments across all realty segments with a special focus on residential mid-income and affordable housing. He has 18 years of work experience in real estate fund management, debt and private equity.
Prior to Kotak, Chetan worked with ASK Property Investment Advisors Pvt. Ltd., where he was a core team member of the real estate fund team. He was responsible for managing multiple real estate funds across functions including fund raising, deployment, monitoring and specific emphasis on exits. He was directly responsible for underwriting and monitoring over 20 investments across India from multiple residential real estate funds including an offshore fund under the ASK umbrella.
Chetan has earlier also worked with ICICI Bank Ltd. in their Corporate and Realty Finance, Hypo Real Estate International and IL & FS.
Chetan is a Commerce Graduate from Mumbai University and a Chartered Accountant.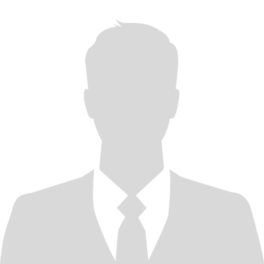 Abhay Tiwari
Head of Real Estate Strategy & Portfolio Mgt,
Deutsche Bank
Abhay Tiwari
Head of Real Estate Strategy & Portfolio Mgt,
Deutsche Bank
---
Mr. Abhay Tiwari is the Head of Real Estate Strategy & Portfolio Mgt , South Asia, Middle East & Africa. Head Service Delivery, South Asia & MEA, Deutsche Bank.
Corporate Real Estate professional with more than 25 years experience across Asia Pacific, Middle East and Africa.
Responsible for business strategy and organisation development as part of senior management team, Abhay is a critical function leader responsible for the second largest cost base for the firm.
With an MBA in Finance and HRM, qualified SAP analyst and Certified Fire & Explosive safety, Member of the Royal Institution of Chartered Surveyors (MRICS ) and alum of ISB, Welingkars and Symbiosis Abhay is well acknowledged and highly respected as a leader &; innovator in the sector.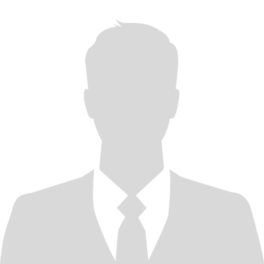 To Be Announced
JLL
Mr. Boman Irani
Chairman & MD
Rustomjee Group
Mr. Boman Irani
Chairman & MD
Rustomjee Group
---
Mr. Boman Irani is a first generation real estate developer and founded the Rustomjee Group in 1996.
Under his leadership and guidance, Rustomjee has become a respected corporate and a well-known brand in a very short span of time. Rustomjee was among the first real estate companies to receive an ISO 9001 certification in 2001, and has now upgraded to ISO 9001:2008.
Rustomjee has constructed and delivered about 5 million sq. ft. of real estate area, developed as residential projects, townships and impressive commercial spaces in and around Mumbai.
Mr. Gulam Zia
Executive Director
Knight Frank
Mr. Gulam Zia
Executive Director
Knight Frank
---
Gulam Zia has over 24 years of experience across the entire gamut of real estate services - transactions, project management, and advisory.
Over the last 16 years in Knight Frank, Zia has advised some of the biggest developers, banks, private equity funds, corporate houses, governments and administrative bodies on various real estate and infrastructure requirements. Currently, as Executive Director for Advisory, Retail and Hospitality, he is responsible for developing strategic initiatives and implementing growth strategies for these business areas.
Prior to Knight Frank, he was with Tata Housing for 8 years in various roles across marketing, sales and project management. Zia is part of various industry forums and associations
Mr. Manoj Dubal
Ex- President
PEATA
Mr. Sarthak Shah
AVP Legal
Tata Housing Development Co.
Mr. Urs Eric Haupstein
Head projects
Mahindra Lifespaces
Mr. Urs Eric Haupstein
Head projects
Mahindra Lifespaces
---
Mr. Eric Hauptstein is currently a Projects Director - Turner International Project Management and previously Head of Projects- Mahindra Lifespaces. ERIC has over 22 years of international work experience in construction and has worked for Mahindra Lifespaces, Sobha Developers, Walter Construction Group, Goldbeck Construction and Kling Consult.
He holds a Masters in Civil Engineering and Construction from the University, Kassel, Germany and a Degree in Business Management from the University Kassel, Germany. He additionally attained a degree as Solar Technician from the School of Science in Felsberg, Germany. His projects include mixed use developments, residential, commercial, shopping malls and hotels, infrastructure projects such as tunnelling and industrial buildings.
His roles have included the oversight and the establishment of work processes and procedures for project management, quality & safety, engineering, procurement and construction and in addition, he is responsible for sustainability and the worker skill development initiatives.
Mr. Nayan A Shah
CEO and Managing Director,
Mayfair Group
Mr. Zubin Cooper
Principal Design Director
Bentel Associates
Mr. Sagar Kadam
Partner
DSK Legal
Mr. Ram Walase
MD & CEO
VBHC Value Homes Pvt Ltd
Mr. Nirav Jani
Associate Partner
Hariani and Co.
Mr. Jayesh Kariya
Partner
BSR Affiliates
Mr. Rohit Gupta
Vice President
Altico Capital
Dr. Sumit Chowdhury
Founder and CEO
Gaia Smart Cities
Prof. Ranjan Das
Prof of Strategy, Innovation, Entrepreneurship & Leadership
IIM Calcutta
Mr. Manoj Daisaria
Principal
Daisaria Associates
Mr. Shrikant Joshi
Design Partner
TATA Housing Development Co.
Mr. Biren Vyas
Partner
Grant Thornton
Mr. S.S Hussain (IAS Retd)
Chief Executive Officer
MCHI- CREDAI
Mr. Dinesh Jangid
Director
KPMG
Dr. Ranjan Banerjee
Dean
SPJIMR
Prof. Aughi Dalton
Visiting Professor
JBIMS
Mr. Puneet Bhatia
Director & Head Real Estate
Mirae Asset Global Investments
Mr. Omkar Bendre
Head Quality
Godrej Properties
Mr. Tarun Ghia
Eminent CA

Mr. Kirti Oswal
Partner
BSR Associates


















It was a very good opportunity for attendees and the speakers to participate in REMI's Owner Developer program ODP. It is a great program in terms of knowledge sharing and it's very important to understand the various stakeholders at play and the way the industry functions. REMI is playing a very important role in bringing all the real estate stake holders together and the way the program has been organized is a great opportunity to learn and grow within the real estate industry.
Sandeep Dave
Partner - Cyril Amarchand Mangaldas
When I walked into REMI's ODP session room I had no clue what the expectation was of the students were, but when I overheard their conversation of their experience at the ODP program I realized that this is such a great opportunity for learning. So many promoters and business leaders from the real estate sector in one room created such a great platform for learning and knowledge sharing. The experience was unbelievable and it's a great feeling that I'll carry along.
Gulam Zia
Executive Director - Knight Frank (Speaker – ODP I & II)
With the advent of new act we do need a lot of knowledge session and there's a huge gap for the right understanding of the law and these kind of session will input the right piece of information. As an Industry practice it's the best initiative.
Mr. Sarthak Shah
AVP Legal - TATA Housing Dev. Co. Ltd.
REMI is doing a good job, ODP is a good initiative taken by REMI of educating the students. The knowledge gained at the ODP course will definitely help the attendees in future.
Mr. Manoj Dubal
Immediate Past President - PEATA
REMI has taken a good initiative, it's a good program organized. It will help spreading new things across in a much better way. ODP program is a very useful tool to learn new things.
Eric Haupstein
Head Engineering - Mahindra Lifespaces
I think it ODP is a great program initiated by REMI in terms of bringing people from the real estate industry together and looking at what is new in the industry and giving an opportunity to learn the new things.
Mr. Sumit Chowdhury
CEO - Gaia Smart City
I met a very diverse group of people at ODP. The good thing about the program is the way the program has been structured, it has a combination of regulatory input followed with policies and then actual implementation of the learning in the organization. I'm sure each of the attendees will go back with something that they can implement.
Dr. Ranjan Banerjee
- S.P. Jain Institute of Management Research
One of the biggest USP's of the ODP program is the application of learning that can be implemented on day to day business. We met a lot of people from the sector which created a great networking platform. I highly recommend REMI to those who are looking to start a career in the Real Estate Sector.
Samyag Shah
Director - Marathon Realty
I have been attending the Owner Developer Program (ODP) by REMI and it has been a very good experience. The concepts like RERA were covered which is very important to learn in the Real Estate Industry. Not only RERA but also other aspects such as accounting, project feasibility etc. were discussed which were very informative.
Jatin Ahuja
Director - Madhu Develop