The current real estate industry is dynamic and growth-oriented, ably aided by the new policies and regulatory developments. Business decisions are closely linked to profitability and compliance with these regulations. Real Estate professionals at various levels need to have a good understanding of both these aspects.
While the financial aspects form the bottom line of all businesses, most often many professionals from non-finance backgrounds are challenged to understand basic concepts and terminologies.  This basic level course is specifically designed to introduce foundational concepts in real estate finance which will enable the attendees make better and stronger decisions and encourage collaborative efforts across the organisation.
The program is the first of a three part program series offered by REMI for Real Estate Finance and Feasibility.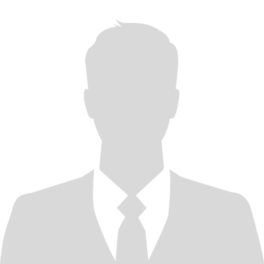 MEDHA GUJARATHI,
PRINCIPAL CONSULTANT – CATALYST CAPITAL ADVISORY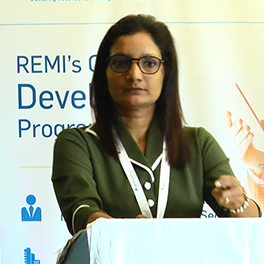 MARIA COELHO.
ACADEMIC HEAD - THE REAL ESTATE MANAGEMENT INSTITUTE (REMI)

Contemporary Content in the area of Real Estate Financing

Practical hands-on training methodology

Live Case-studies

Study resources for reference and practice

Pre Course Examination
Real Estate professional in sales
Students interested in Finance
Construction professionals
Architects
Non-Finance professionals
Business Development Professionals
Civil Engineers
Land Acquisition Professionals
Students from Commerce, Arts or Economics
Management professionals
1. Induction and Introduction

1.a  Basic Financial Terms and Concepts
Basics of Finance

1. Accounting methods

2. Financial Statements

3.a Balance Sheets

3.b Profit and Loss Statements

3.c Cash Flows
Balance Sheet of a Real Estate Company in India

1. IND AS

2. Revenue recognition methods (POCM)
Key Ratios and Investment Terminologies

1. Key Ratios

1.a Leverage ratios, DSCR, Interest coverage ratios

2.Investment Terminologies

2.a Interest, Time Value of Money (PV, FV),

2.b NPV, IRR, Payback period, Investment multiple
Real Estate Funding

1. Sources of funding

2. Type of structures

3. Financial instruments
Financial Modelling Workshop

1. Basics of financial modelling using excel sheet

2. Preparation of cash flows
Valuation of Real Estate Assets

Case studies
Real Estate Management Institute
5-Evergreen Industrial Estate,
Shakti Mills Lane, Mahalaxmi,
Mumbai:400011
P: 1-800-22-7364 / (1-800-22-REMI)
M: 9004117364
E: info@remi.edu.in
W: remi.edu.in
REMI has 4 step application process in order to be eligible for the Real Estate Finance Program (REFF)
One on one session with the REMI Counsellor
Pre-Examination
Final Interview for the shortlisted candidate
Document Submission
Remember all the documents needs to be submitted before the application deadline 8th June 2018
SESSION TIMING:
Weekdays- Tuesday & Thursday [6:30 p.m. to 8:30 p.m.]
Weekends- As per requirement
CERTIFICATION
Certificate will be issued by The Real Estate Management Institute (REMI)
ADMISSION DATES:
Starting October 2018
Dates will be announced soon
It was a very good opportunity for attendees and the speakers to participate in REMI's Owner Developer program ODP. It is a great program in terms of knowledge sharing and it's very important to understand the various stakeholders at play and the way the industry functions. REMI is playing a very important role in bringing all the real estate stake holders together and the way the program has been organized is a great opportunity to learn and grow within the real estate industry.
Sandeep Dave
Partner - Cyril Amarchand Mangaldas
When I walked into REMI's ODP session room I had no clue what the expectation was of the students were, but when I overheard their conversation of their experience at the ODP program I realized that this is such a great opportunity for learning. So many promoters and business leaders from the real estate sector in one room created such a great platform for learning and knowledge sharing. The experience was unbelievable and it's a great feeling that I'll carry along.
Gulam Zia
Executive Director - Knight Frank
With the advent of new act we do need a lot of knowledge session and there's a huge gap for the right understanding of the law and these kind of session will input the right piece of information. As an Industry practice it's the best initiative.
Mr. Sarthak Shah
AVP Legal - TATA Housing Dev. Co. Ltd.
REMI is doing a good job, ODP is a good initiative taken by REMI of educating the students. The knowledge gained at the ODP course will definitely help the attendees in future.
Mr. Manoj Dubal
Immediate Past President - PEATA
REMI has taken a good initiative, it's a good program organized. It will help spreading new things across in a much better way. ODP program is a very useful tool to learn new things.
Eric Haupstein
Head Engineering - Mahindra Lifespaces
I think it ODP is a great program initiated by REMI in terms of bringing people from the real estate industry together and looking at what is new in the industry and giving an opportunity to learn the new things.
Mr. Sumit Chowdhury
CEO - Gaia Smart City
I met a very diverse group of people at ODP. The good thing about the program is the way the program has been structured, it has a combination of regulatory input followed with policies and then actual implementation of the learning in the organization. I'm sure each of the attendees will go back with something that they can implement.
Dr. Ranjan Banerjee
- S.P. Jain Institute of Management Research
One of the biggest USP's of the ODP program is the application of learning that can be implemented on day to day business. We met a lot of people from the sector which created a great networking platform. I highly recommend REMI to those who are looking to start a career in the Real Estate Sector.
Samyag Shah
Director - Marathon Realty
I have been attending the Owner Developer Program (ODP) by REMI and it has been a very good experience. The concepts like RERA were covered which is very important to learn in the Real Estate Industry. Not only RERA but also other aspects such as accounting, project feasibility etc. were discussed which were very informative.
Jatin Ahuja
Director - Madhu Develop