REMI is a leading educational institute based in Mumbai and Ahmedabad that provides certification programs, executive courses and customized training workshops specially designed for the real estate industry.
OUR MISSION
The Real Estate Management Institute (REMI) was founded in response to the realization that skills within the real estate industry in India are underserved, fragmented and lacking in fundamental real estate practices. REMI strives to pave the way for industry development by delivering world class best practices through our education curriculum and training programs. Our exclusive international curriculum is delivered through our collaboration with the Institute of Real Estate Management (IREM®).
Our mission is to facilitate individual careers in real estate, as well as enhance leadership for existing real estate professionals and serve as the cornerstone for building a better future.
REMI-Building Futures. Building Excellence.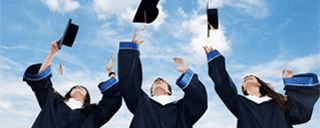 REMI offers a range of Certificate Programs across various real estate business functions. These real estate courses are run for a duration of 2 to 3 months, and are supplemented by industry internships at real estate and infrastructure companies both within India and overseas.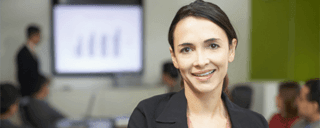 Our Executive Courses are available at our institutes in Mumbai. The programs give professionals an insight into global best practices, while equipping them with the necessary tools to get them updated for professional career in the real estate industry.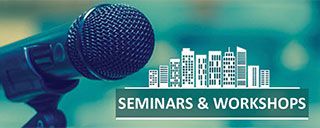 REMI offers a range of Industry workshops specially designed for developers, brokers and real estate professionals to upgrade their skills across the real estate sector. REMI's 1-5 Day certified Workshops are taught by experienced industry faculty and delivered in line with global best practices.
We are very excited about this partnership not only because India is a major Global Player but because we have such confidence in the work and the vision of REMI. We know REMI, like IREM, is invested in providing quality Real Estate education to Indian Professionals.
Joe Greenblatt
CPM Chairman - IREM International Management Board
It was great learning at REMI. Thank You REMI for providing me the opportunity to work at India Bulls Distribution, and giving me such a great platform to start my career in the Real Estate Sector.
Hiren Dubal
Associate Property Manager - India Bulls
It was a very good opportunity for attendees and the speakers to participate in REMI's Owner Developer program ODP. It is a great program in terms of knowledge sharing and it's very important to understand the various stakeholders at play and the way the industry functions. REMI is playing a very important role in bringing all the real estate stake holders together and the way the program has been organized is a great opportunity to learn and grow within the real estate industry.
Sandeep Dave
Partner - Cyril Amarchand Mangaldas
When I walked into REMI's ODP session room I had no clue what the expectation was of the students were, but when I overheard their conversation of their experience at the ODP program I realized that this is such a great opportunity for learning. So many promoters and business leaders from the real estate sector in one room created such a great platform for learning and knowledge sharing. The experience was unbelievable and it's a great feeling that I'll carry along.
Gulam Zia
Executive Director - Knight Frank