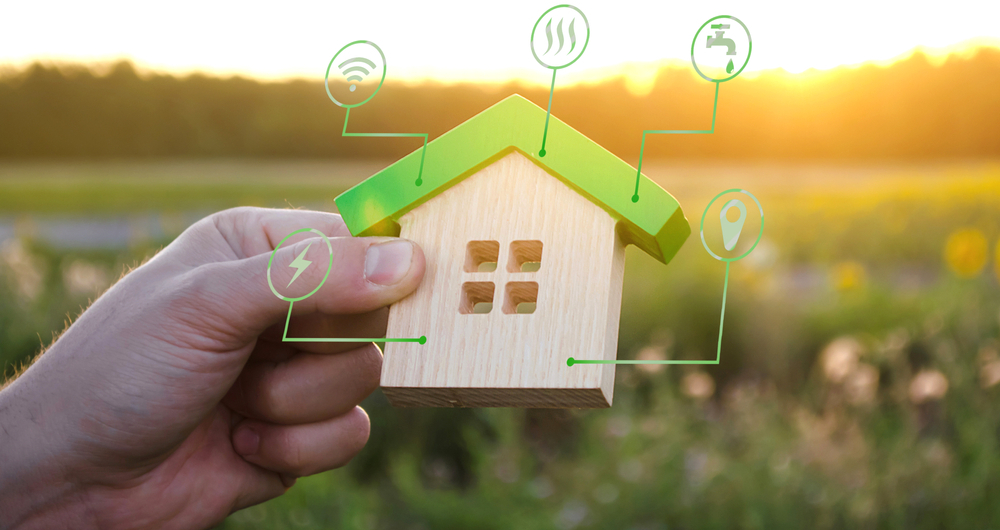 The Indian Green Building Council (IGBC) has certified over 7 billion sq ft of green buildings in India. This includes a wide range of buildings, such as commercial buildings, residential buildings, hospitals, schools, and hotels.
Green building, also known as sustainable or eco-friendly construction, has gained immense popularity and recognition in recent years. These structures are designed, constructed, operated, and maintained in ways that minimize their environmental impact. Green building practices offer numerous benefits to developers, consumers, society, and the environment, making them a crucial component of the construction industry. In this blog, we'll explore the advantages of green building practices in different aspects.
Green Building Explained
Before delving into the benefits, it's essential to understand what green building is. These structures prioritize sustainability, energy efficiency, and environmental responsibility. They are designed to reduce their carbon footprint, conserve resources, and create healthier living and working environments for occupants.
According to CBRE South Asia's report (Indian Real Estate: Taking Giant Strides – 2023 Mid-Year Outlook, June 23, 2023) green-certified office stock in India has seen significant growth, with the top six cities accounting for a substantial portion of it. Bangalore, Delhi-NCR, Mumbai, Hyderabad, Chennai, and Pune collectively demonstrate the increasing popularity and adoption of green building practices.
Benefits to Developers
Developers stand to gain a multitude of benefits from embracing green building practices. Here's how they can profit from sustainable construction:
1. Marketability:

Green buildings are witnessing high demand, driven by environmentally conscious consumers and businesses seeking sustainable options. The Indian green building market is currently in a phase of substantial growth, with projections indicating an expected Compound Annual Growth Rate (CAGR) of 8.2% from 2022 to 2027 (source- Global Data).

2. Reduced Operating Costs:

Green buildings are designed to be energy-efficient, resulting in lower utility bills and maintenance costs, making the property more appealing to tenants, and increasing its overall value.

3. Tax Incentives and Rebates:

Many governments offer financial incentives to encourage green construction, helping developers offset initial costs. The Indian government has launched several initiatives to promote green building in the country, including the Green Building Code, the National Solar Mission, and the Energy Conservation Act.

4. Long-Term Value:

Green buildings use high-quality materials and innovative technologies, leading to higher resale values and reduced maintenance expenses over time.

5. Improved Health and Well-being:

Occupant well-being is a priority in green buildings, leading to higher tenant satisfaction and potentially lower turnover rates.

6. Sustainable Branding

Developers can build a reputation for sustainability and environmental responsibility, attracting environmentally conscious investors and partners.

7. Compliance with Regulations:

Green building practices help developers stay in compliance with evolving environmental regulations, reducing the risk of legal issues and fines.

8. Resilience to Climate Change:

Green buildings are often designed to withstand extreme weather events, reducing the risk of damage and costly repairs.

9. Higher Rental and Resale Values:

Green buildings command higher rental rates and resale values due to their energy efficiency and eco-friendly features.

10. Positive Public Relations:

Investment in green building practices often garners positive media attention and public recognition, enhancing the developer's image and business opportunities.
Developers can also benefit from smart technologies like those provided by Secure, which make it easier to manage energy consumption and monitor properties' sustainability.
Secure by Retransform is a smart building platform that helps building owners and managers to improve security, reduce costs, and increase sustainability. The platform uses a combination of sensors, data analytics, and artificial intelligence to provide real-time insights into building operations and performance.
Benefits to Consumers
Green buildings offer several advantages to consumers as well, including:
1. Energy Efficiency:

Green buildings are designed for energy efficiency, leading to lower utility bills and long-term cost savings.

2. Healthier Living Environment:

Green buildings prioritize indoor air quality and occupant well-being, improving residents' quality of life.

3. Sustainability and Resilience:

Green buildings prioritize indoor air quality and occupant well-being, improving residents' quality of life.

4. Financial Benefits:

Consumers can expect higher property values, potential tax incentives, and long-term savings on energy and maintenance costs when choosing a green building.
Benefits to Society and the Environment
Green building practices have far-reaching benefits for society and the environment. These advantages include:
1. Environmental Conservation:

• Reduced Resource Consumption:

Green buildings use resources more efficiently, reducing water and energy consumption.

• Lower Carbon Emissions:

Energy-efficient features decrease greenhouse gas emissions, combating climate change.

• Preservation of Natural Habitats:

Sustainable construction practices minimize disruption to natural landscapes and ecosystems.

2. Improved Air and Water Quality:

• Reduced Pollution:

Green buildings use low-VOC (Volatile Organic Compounds) materials and efficient ventilation systems, improving indoor air quality and reducing air pollution.

• Water Conservation:

Water-saving fixtures and stormwater management contribute to cleaner water sources and reduced water pollution.

3. Enhanced Public Health and Well-being:

• Better Living Environments:

Green buildings promote healthier indoor spaces with proper ventilation, natural lighting, and low-toxicity materials.

• Community Benefits:

Green building projects often include green spaces and public transportation options, promoting healthier and more active lifestyles.

4. Economic and Social Advantages:

• Lower Operating Costs:

Green buildings reduce utility bills and maintenance expenses, resulting in cost savings for building owners and tenants.

• Education and Awareness:

Green building projects raise awareness and educate the public about sustainability, encouraging more environmentally responsible behavior.
To further advance your knowledge and expertise in green building practices, you can explore courses such as the Sustainability and Green Building Course offered by the Real Estate Management Institute.
In conclusion, green building is a win-win for developers, consumers, society, and the environment. The emphasis on sustainability in India's construction sector, along with the growing popularity of green building practices, is a testament to the nation's commitment to a cleaner and more eco-friendly future. As the world faces increasing environmental challenges, green building practices are a vital step toward a more sustainable and eco-friendly future.
---