REIT (Real Estate Investment Trust) is similar to a mutual fund where the money is primarily invested in income yielding commercial real estate assets
The global market for REITS- is worth 1.7 trillion dollars , Embassy Office Parks was the first REIT to be listed in India, its current market cap is around 28,000 Crores.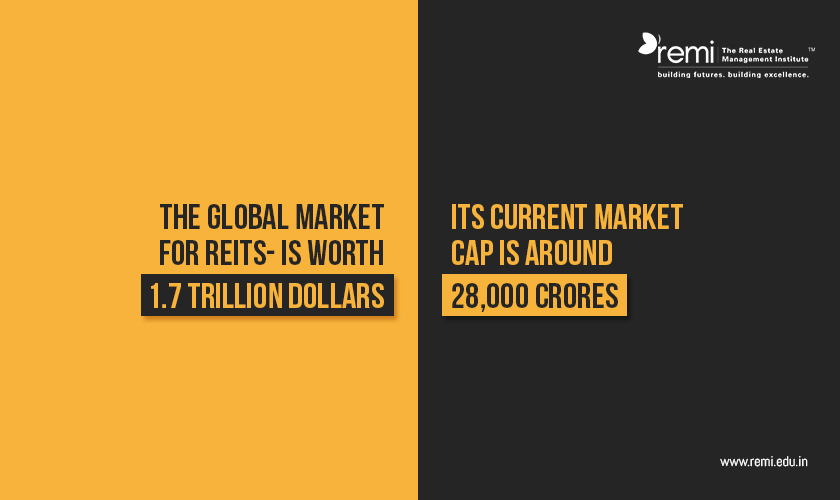 It took some time for the first REIT to get listed in India due to taxation and regulatory issues and also due to lack of REIT-able space in the Indian Real Estate market, however, the future looks promising as there are more REITs in the pipeline which would get listed in due course of time.
Marquee names such as Brookfield, RMZ Group ,Godrej Properties and Panchshil Realty are looking to mop up a mammoth $10 billion through real estate investment trusts over the next two years. REITS would also unlock capital for RE market in India. Bangalore and Hyderabad- both combined together share nearly 45% of the REIT-able assets in India. There is a huge opportunity in terms of how commercial real estate space would be developed, owned and invested in India. The market potential in India is quite significant especially in terms of foreign capital being invested in India. 35 billion worth of assets are potentially to be invested in the Indian Real Estate market in next three to five years
REIT is an opportunity to Institutional investors and retail investors to invest in income yielding real estate asset which could be a commercial, residential ,hotel, warehouses or co-living spaces. In India the current annual absorption of office space is approximately around 35 to 40 million sq. ft. and is expected to touch 42 million of absorption. This itself would provide a major opportunity for future REITs to get listed.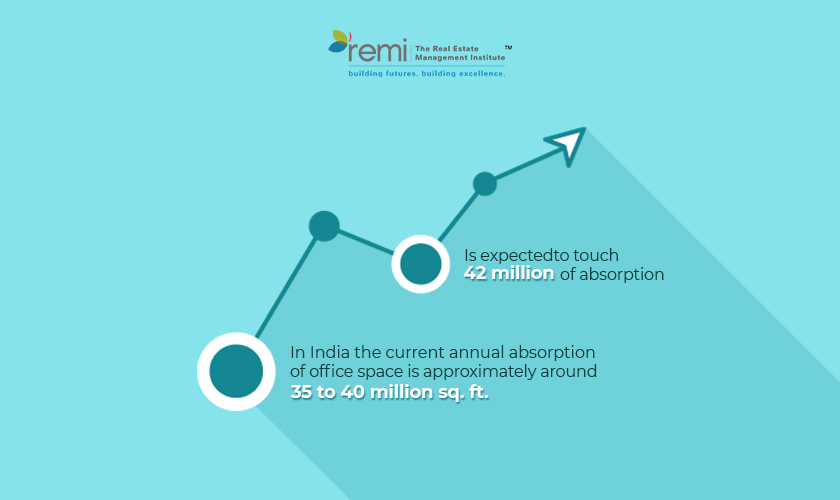 Scope of business has scaled up as money is coming from large REITs platform. In the last 10 years, out of the total amount that has got invested in Indian real estate market more than 30% of the amount has got invested in commercial office space.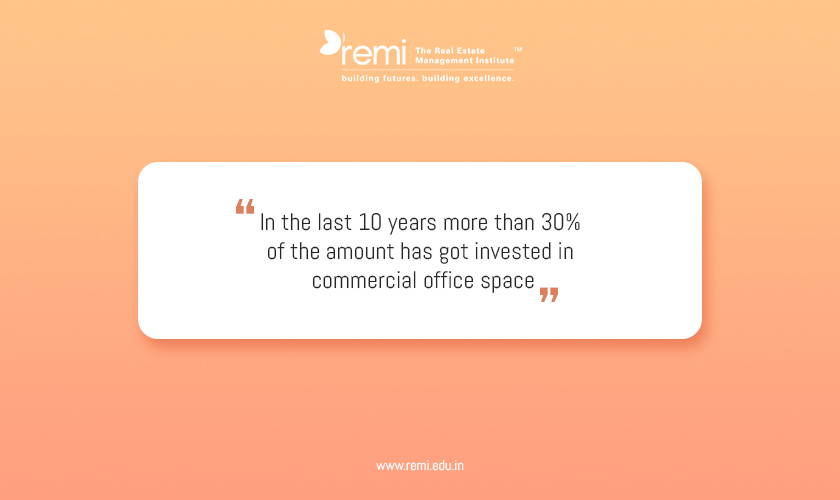 From a retail customer's point of view, currently equity markets are going through a lot of volatility, yields on the debt is also quite low. REITs offer an alternative to investors in India. REITS have historically given better returns compared to equity index over a longer period of time globally.
REITs would also indirectly positively impact the supply of grade A office space in the Indian Real Estate market as a it favors investing in only grade A office space. The future of REITs in India looks promising as it would be a win- win situation for all the stakeholders in the Indian Real Estate Industry.
---