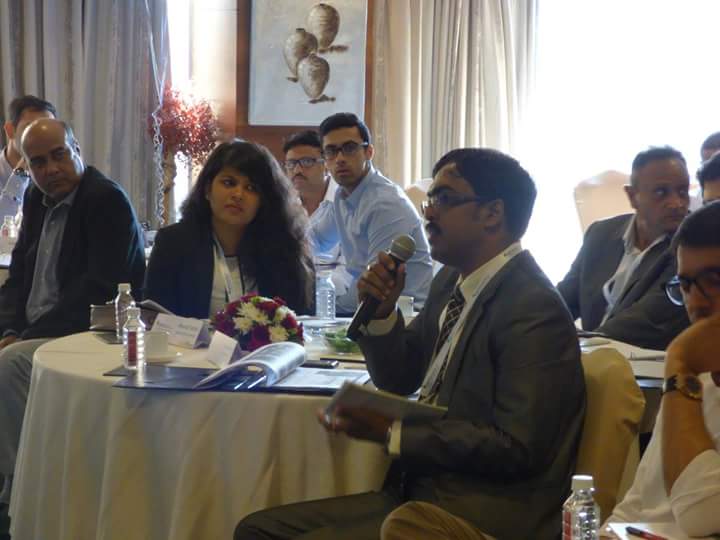 The rain gods decided to pay Mumbai a visit and Day 3 of the REMI Owner Developer Program began in the midst of overcast skies but full attendance nevertheless.
The day began quite early as the participants were gifted a bonus session on GST and all things related.
The speaker, Mr. Kirti Oswal, partner at a Big 4 asked some very simple but pertinent questions and in the process clarified some basic terminologies and misconceptions.
He answered 3 BIG questions – At what point do I need to pay tax? Where do I need to pay tax and on what value do I need to pay tax?
The barrage of questions at the end of his session bore testimony to the deep interest and importance of this.
Session Two was a lighter session with the Principal Design Director of the International Design firm Bentel Associates, Mr. Zubin Cooper taking centre stage.
The presentation which was largely pictorial, did full justice in bringing out past and current examples of the evolution of urban design. Beginning from a Mohenjo Daro right upto Dubai's latest master developments; Mr. Cooper carved out quite a visual story.
With a good understanding of the design aspect, Session Three moved into a more technical zone.
What are the New Developments in Construction Technology ? What is happening in the industry around the world and in India?
Mr. Eric Haupstein, Project Director, Turner International Project Management took the participants through this new dimension in a very effective manner. He highlighted the importance of planning in the construction process, especially in the RERA regime, and indicated that in countries such as Germany spend as much as 40% of the time on planning. 'Get it right the first time' was the theme the participants were left with and how the use of technologies at the time of planning to construction to finishing could aid in accomplishing this.
The morning was quite a learning experience or all involved!
---