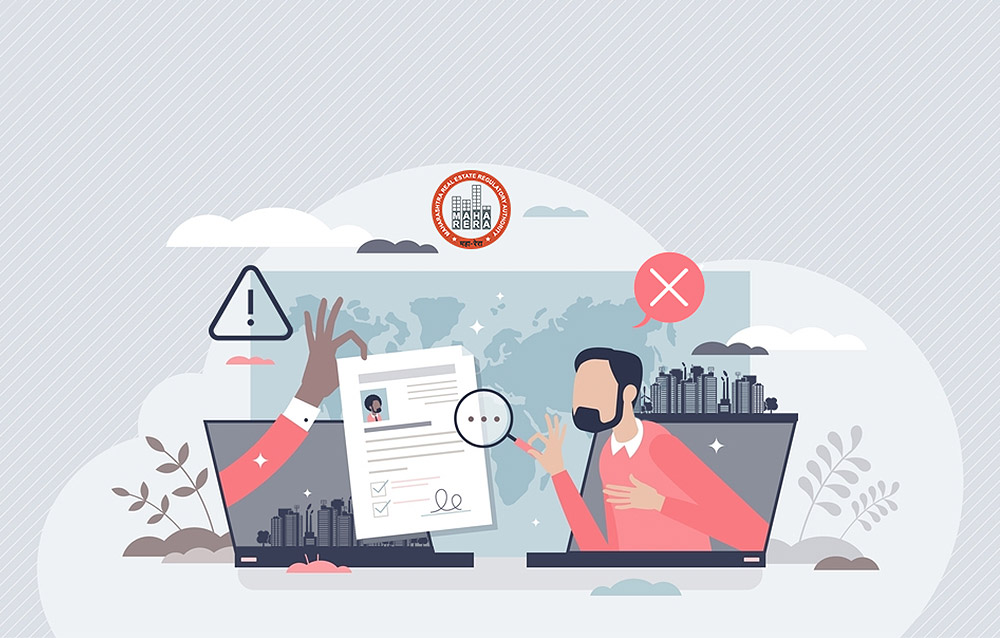 In the fast-paced world of real estate development, staying compliant with regulations and fulfilling legal obligations is crucial for builders and developers. Neglecting these responsibilities, such as failing to submit the Quarterly Progress Reports, can have severe consequences, as recently highlighted by the Maharashtra Real Estate Regulatory Authority (MahaRERA).
According to a report in October 2023 by ET Realty, MahaRERA has issued a stern warning, threatening to cancel 291 projects if builders fail to update their Quarterly Progress Reports in a timely manner.
This raises an essential question for builders and developers across the country: why is it so disastrous to fail to submit these quarterly progress reports?
Understanding the Legal Mandate
As per the provisions of Section 11 of the Real Estate (Regulation and Development) Act, 2016 read with Rule 20 of Maharashtra Real Estate (Regulation and Development) (Registration of real estate projects, Registration of real estate agents, rates of interest and disclosures on website) Rules, 2017, every promoter is required to update the details of their registered projects on a quarterly basis.
Consequences of Failing to Submit Quarterly Progress Reports to MahaRERA
For builders, the repercussions of failing to submit quarterly progress reports to MahaRERA can be quite severe-
If a builder misses the deadline to update project details and submit reports, MahaRERA immediately issues a notice, giving a 10-day window to comply.
Should the builder still fail to provide the necessary information within 15 days, they will be summoned for a hearing to explain their actions. In the meantime, access to MahaRERA's other services will be restricted.
MahaRERA will publicly announce the builder's failure to comply on their website, tarnishing their reputation and credibility. This public announcement can significantly damage sales and investor confidence, making it a matter of great concern.
If a builder continues to neglect their reporting obligations for over three months, MahaRERA holds the authority to cancel the project's registration. This not only forces the builder to halt construction but also requires them to apply for new registration, incurring a significant ₹ 50,000 fine in the process. The time and financial costs required to re-register a stalled project can be substantial, making it a scenario builders aim to avoid at all costs.
Why is timely reporting important?
Timely reporting is important for the builder to save them from the following issues-
1. Financial loss

The cancellation of a project is a death sentence for builders. The effort, time, and money invested in the development go to waste, resulting in significant financial losses. The impact of project cancellation extends beyond the builders to homebuyers who have invested their hard-earned money. These buyers, often dreaming of owning their own homes, are left in a state of uncertainty and financial distress.
2. Losing Consumer Confidence and Trust

One of the most devastating effects of failing to submit Quarterly Progress Reports is the erosion of consumer confidence and trust. Buyers and investors in the real estate market depend on these reports to make informed decisions. When builders neglect their legal responsibilities, it sends a clear signal that they may not be trustworthy. This negative perception can spread like wildfire, affecting not only the delinquent builder but also the entire real estate industry.

3. Regulatory Consequences

Beyond consumer trust, there are regulatory consequences for builders who fail to submit their reports on time. The RERA Act empowers authorities to take punitive measures against non-compliant builders, including imposing penalties and as seen in the case of MahaRERA, canceling projects. These penalties can be financially debilitating and, in some cases, even lead to imprisonment of the builders or promoters.

4. Delay in Projects

Non-compliance can also result in delays in project approvals and sanctions, further hindering the progress of the construction. This delay not only incurs additional costs but also negatively impacts the overall real estate ecosystem. Buyers' dreams are deferred, and the economy suffers as a result of slowed construction and related economic activities.
Guidelines for updating project details
As a first step towards updating the project details, the promoters will have to use their login IDs that they have used for registering their respective projects and pay the annual update fees.
Post successful payment, the project update facility shall become active.
Updates are necessary in the following sections:
Document Upload (Including documents, certificates, and details of encumbrances)
Building Details (Including the number of apartments booked, sold, or allotted)
Task/Activity (Updating the percentage of work completed)
Project Cost (Reflecting the actual total amount)
Promoter (Landowner)/Investor Details
Common Areas and Facilities (Noting units booked and work completion percentage)
Project Professional Details (Such as real estate agent information)
Building-wise Completion Date (Ensuring this date aligns with the Revised Proposed date of Completion) in the Add Building tab under Project details.
Conclusion
The recent warning by MahaRERA serves as a stark reminder to builders and developers across Maharashtra. Failing to submit Quarterly Progress Reports, as mandated by the RERA Act, can have disastrous consequences, not only for the project in question but for the entire real estate sector. The cancellation of a project can lead to significant financial losses, erode consumer trust, result in regulatory penalties, and hamper the overall economic development.
Are you an upcoming Realtor? To navigate these challenges, consider enrolling in our upcoming Real Estate Business Management Program, starting on January 13th. This program will equip you with the knowledge and skills needed to manage your real estate ventures effectively.
---