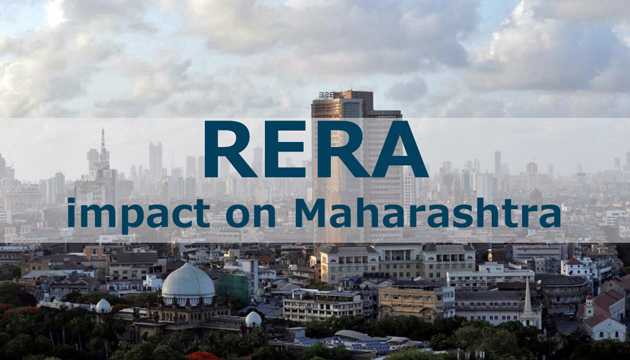 About Real Estate Regulation and Development (RERA)
The long awaited ask for India's Real Estate investors was finally fulfilled by the Indian Parliament with Introduction of The Real Estate (Regulation and Development) Act, 2016. The bill was passed by the Rajya Sabha on 10th March, 2016 and the Lok Sabha on 15th March, 2016 and has affected the overall potential growth of the sector in a positive manner already.
What is RERA?
This is the first regulator that controls the Indian Real Estate market and it aims to bring clarity and fair practices that not only protect the interest of buyers but also aims at streamlining quite the operating framework of Real Estate. According to RERA, every state and Union territory will have its own Regulatory body who will aimat promoting good governance in their respective areas.
This act promises to get a perfect blend of accountability and transparency in the Real Estate Industry as a result of which home buyers have been showing interest in properties which are completed and ready to move in. The regulations in RERA have aided the buyers in receiving the details about the plot, approval status, building plan and even the completion date of the project through an online portal.
Before RERA came into effect, customers received little protection for such issues such as Delay in projects, limited or no compensations from the government, fraudulent advertisements and unfair interest charges as compared to what is charged to the builder on defaulting.
From a holistic perspective, the Real Estate industry also faced many challenges before the introduction of RERA such as getting approvals, lack of clear land titles, speculation in land prices and Real estate prices and the list was almost never-ending. This act promises to resolve these issues by introducing features that will set a uniform standard throughout the country and address any other issues that could shareholders impact in the sector.
RERA in Maharashtra
The Government of Maharashtra established Maharashtra Real Estate Regulatory Authority (MahaRERA), vide Notification No. 23 dated 8 March 2017, for regulation and promotion of real estate sector in the State of Maharashtra, with its headquarters in Mumbai.
They appointed Gautam Chatterjee as the chairman of the Maharashtra Real Estate Regulatory Authority who is a retired IAS officer and was the Additional Chief Secretary of Government of Maharashtra. The objectives that they have set for themselves are as follows –
Protecting the consumers' interest in the real estate sector
Infusing Transparency andEfficiency in real estate in regards to sale of plot, apartment, building or real estate project
Establishing an Appellate Tribunal to hear appeals from the decisions, directions or orders of the Real Estate Regulatory Authority
Establishing a mechanism for speedy dispute redressal
MAHA RERA was not only the first state to create its own state regulatory body but has also come up with a catchy theme song in Marathi and Hindi which is available on their website.
Maharashtra is the only state that has developed a dedicated website for the RERA and set up a dedicated RERA office in Bandra.
As per the rules, the Maharashtra RERA will work on a pre-fixed organisation structure which will consist of a Chairperson, members of RERA, a Secretary, Finance wing, Legal wing, Technical and administration wing and IT wing. According to the rules, the Chairperson will be the head and will be in direct contact with RERA members and the Secretary. The Secretary will head the Finance wing, legal wing, Technical and administration wing and IT wing and will report to the Chairperson.
To summarize, RERA is yet in the teething stage and is constantly evolving which is natural in case of any legislation of this magnitude and importance. Credits definitely need to be given to the Indian Government for taking this initiative forward and adding to the growth of the Real Estate Sector in our country. We really hope that this act helps iron out issues along the way and every state should invest time and effort to make this a success.
---
About REMI
The Real Estate Management Institute- REMI is a leading educational institute in India that provides programs specially designed for the real estate industry. REMI was established with a vision to 'Skill India to Build India' to contribute to industry development through training programs and to facilitate individual careers, as well as enhance leadership for existing real estate professionals.
REMI currently provides certification programs, executive courses and customized training workshops specially designed for the real estate industry. Our programs are run using the Socratic style of teaching, as we offer world-class best practices and a global curriculum to enable new entrants, early-stage professionals, entrepreneurs and leaders adapt to the evolving regulatory regime.
REMI is a pioneer in the field of real estate education in India having trained 2400+ People since our inception. REMI has over 320+ Corporate Association, 180+ Affiliated Visiting Experts and offers 100% Internship and Placement through a dedicated Career Development Centre (CDC). We are constantly exploring new dimensions and partnerships to help us stay ahead. Some of our partnerships include collaboration with The Institute of Real Estate Management (IREM), USA, Ganpat University in Ahmedabad, Practicing Engineers, Architects and Town Planners Association (PEATA), Habitat for Humanity, among others.
Our flagship Certifications in Business Management and Housing Finance (BMF 201), the Broker Certification Program (BCP 201),the Owner Developer Program (ODP) are just the tip of the iceberg. Our ability to curate industry-relevant programs with experts and thought leaders is our specialty. We currently offer 30+ programs for real estate.
---