With the Govt. of Maharashtra having launched the Real Estate Regulatory Authority, #RERA with effect from 1st of May, 2017, the real estate sector has seen a paradigm shift.
So what exactly is RERA?
How is t beneficial to the real estate sector?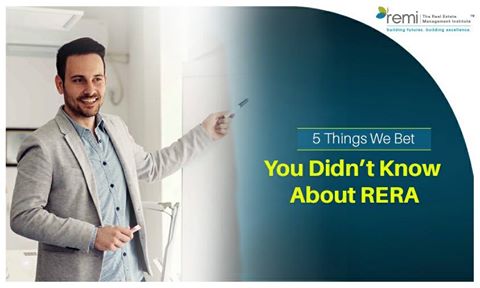 1.Registration
Compulsory Registration of Projects & Rectification – All projects, commercial and residential will have to be registered with this regulatory body including layout plans, clearance etc. In case of defects, developers will have to rectify structural faults or provide full refund.
According to the act it is mandatory for all commercial and residential Projects where the land area is over 500sq mts or 8 apartments, to register with the Real Estate Regulatory Authority (RERA) for launching a project, in order to provide greater transparency in project, marketing and execution.
2. State-wise Problem Solving
With the launch of RERA, each state in the country will have a separate body of regulation for dispute solving, compensation or penalty.
3. Buyers Approval before All Changes
Changes, if any, need to be mad to the structural plans, then the developer will first have to take the approval of two-thirds of the buyers thus preventing unapproved plans
4. Registered Brokers
Probably one of the biggest and best things about RERA is that all brokers who intend to sell flats or plots need to be registered with the regulatory body failing which they will be punished for non-compliance.
5. Buyers Can Claim Full Refund
In case the developers fail to deliver the project on time, buyers can claim full refund with interest from promoters.
The premise of the act has been to bring increased transparency and accountability across the real estate sector that has been traditionally unorganized and fragmented. The act seeks to protect the interest of the consumer, while ensuring greater transactional and delivery vigilance on the part of the developers.
About REMI
REMI is a leading institute that provides certification programs, executive courses and customized training workshops specially designed for the Real Estate Industry. REMI offers an international curriculum that trains students and professionals in global best practices through its collaboration with IREM®, USA.
REMI is the Preferred Education Partner of CREDAI-MCHI
For more details visit www.remi.edu.in
---