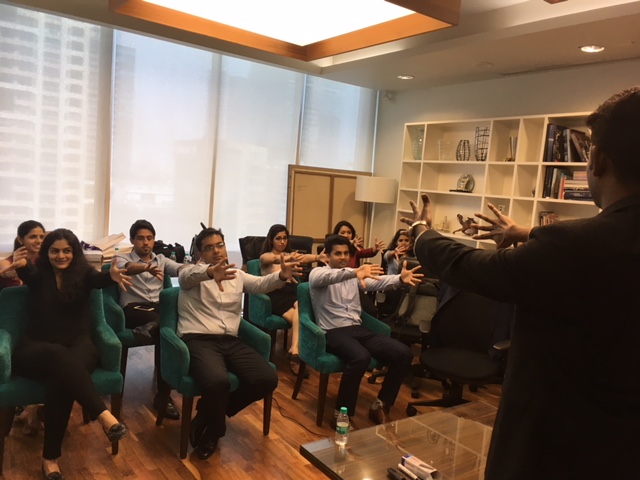 The Real Estate management Institute- REMI conducted a 1 day induction training for the sales team (including MBA interns )for Piramal Realty on 2nd April 2018 at their office
The sessions were informative and focused on the foundational aspects of real estate. Starting with the very definition of 'real estate' and leading on to clarifying basic terminologies, legal aspects, approvals required to construct, marketing aids and more were covered.
The trainer constantly engaged with the attendees who interacted very well and asked a number of queries, adding to the overall educative experience.
---
About REMI
The Real Estate Management Institute- REMI is a leading educational institute in India that provides programs specially designed for the real estate industry. REMI was established with a vision to 'Skill India to Build India' to contribute to industry development through training programs and to facilitate individual careers, as well as enhance leadership for existing real estate professionals.
REMI currently provides certification programs, executive courses and customized training workshops specially designed for the real estate industry. Our programs are run using the Socratic style of teaching, as we offer world-class best practices and a global curriculum to enable new entrants, early-stage professionals, entrepreneurs and leaders adapt to the evolving regulatory regime.
REMI is a pioneer in the field of real estate education in India having trained 2400+ People since our inception. REMI has over 320+ Corporate Association, 180+ Affiliated Visiting Experts and offers 100% Internship and Placement through a dedicated Career Development Centre (CDC). We are constantly exploring new dimensions and partnerships to help us stay ahead. Some of our partnerships include collaboration with The Institute of Real Estate Management (IREM), USA, Ganpat University in Ahmedabad, Practicing Engineers, Architects and Town Planners Association (PEATA), Habitat for Humanity, among others.
Our flagship Certifications in Business Management and Housing Finance (BMF 201), the Broker Certification Program (BCP 201),the Owner Developer Program (ODP) are just the tip of the iceberg. Our ability to curate industry-relevant programs with experts and thought leaders is our specialty. We currently offer 30+ programs for real estate.
---