Students of Thakur College trained on 'Career Avenues in the Real Estate'- by REMI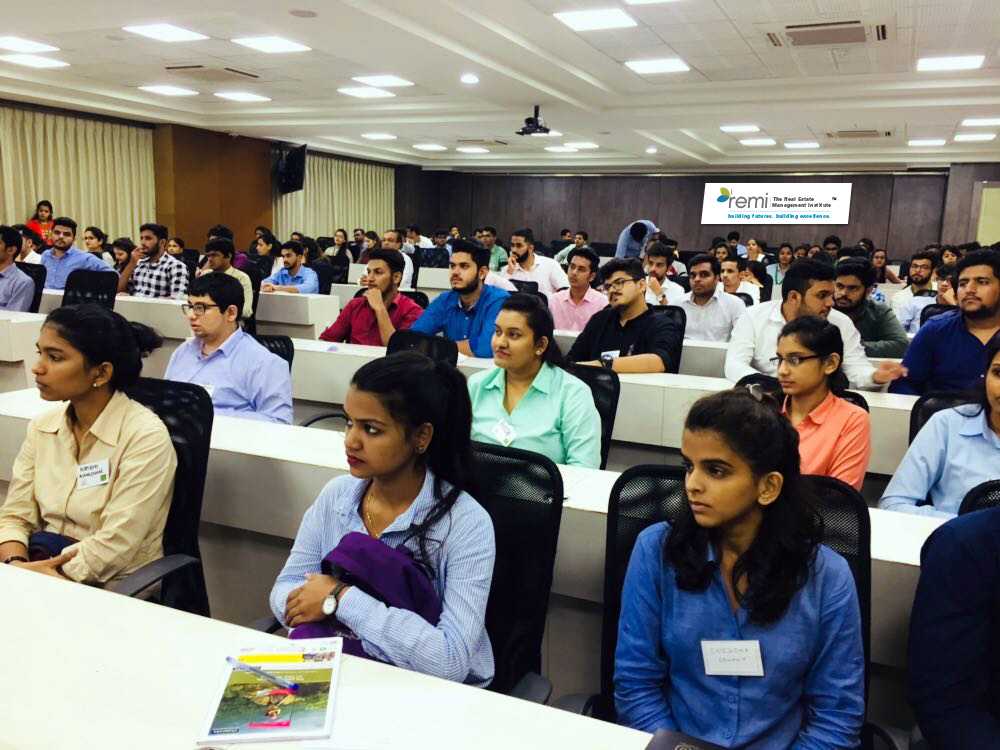 On 21 July: Outlining a long-term career path today is challenging. While there are a number of different career disciplines available, there is that inherent accompanying uncertainty in the constantly evolving job market of today. India is considered to be the nation of youth, and we are privileged to train them to be the game changers of tomorrow.
With a vision to 'Skill India to Build India' The Real Estate Management Institute – REMI trained over `100 students of Thakur College, Mumbai on 'Career Avenues in Real Estate'. The session witnessed a batch full of aspirants keen to learn and understand their career path in the fast growing Real Estate Industry. The session was interactive, led by debate and discussions creating an wide environment of learning and knowledge sharing.
The 1 day informative session was not only a learning platform for the students but it also unfolded the ignorance of facts about the real estate industry. The real estate sector, which is slated to be a $180bn opportunity by 2022, has a current skill shortfall of 4 million core professionals with the total skill requirement of the sector expected to be 75 million by 2022.
The government's impetus to boost urban development and infrastructure, such as the addition of 25 million homes, 40 million dwelling units and ~100 smart cities, has further enhanced the growth of the real estate and ancillary services sector. To accomplish the development agenda, there is an urgent requirement to have skilled resources in the real estate and infrastructure segments.
At REMI we take pride to offer Certification Programs for students and other professionals looking to build their career and contribute towards the industry development.
Be the leaders of tomorrow at The Real Estate Management Institute – REMI!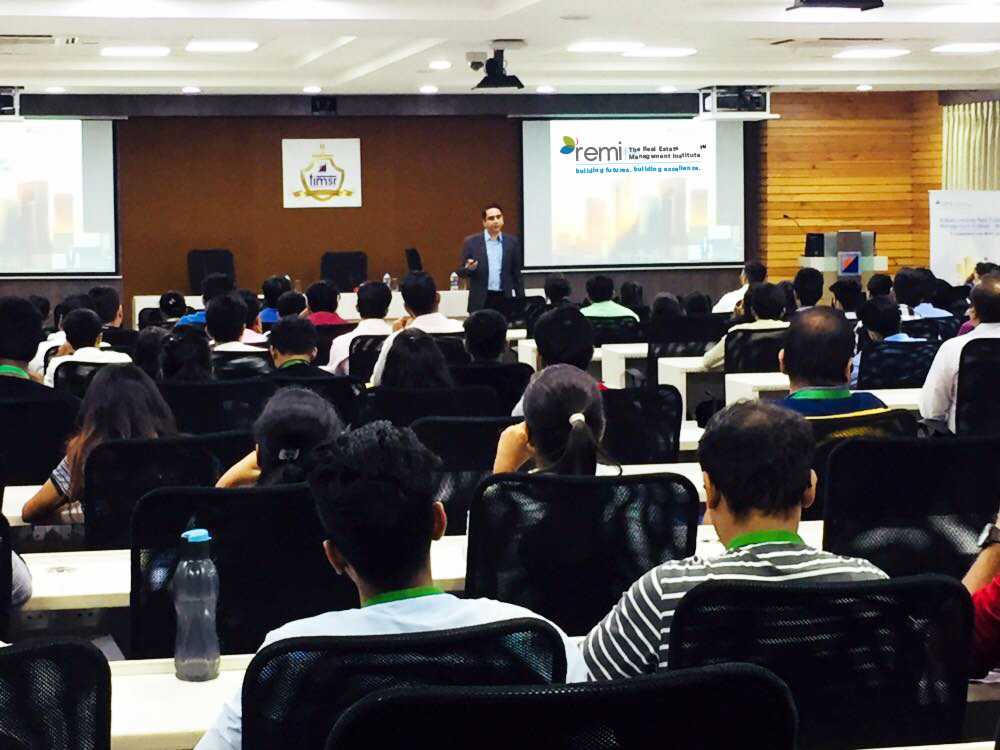 ---
About REMI
The Real Estate Management Institute- REMI is a leading educational institute in India that provides programs specially designed for the real estate industry. REMI was established with a vision to 'Skill India to Build India' to contribute to industry development through training programs and to facilitate individual careers, as well as enhance leadership for existing real estate professionals.
REMI currently provides certification programs, executive courses and customized training workshops specially designed for the real estate industry. Our programs are run using the Socratic style of teaching, as we offer world-class best practices and a global curriculum to enable new entrants, early-stage professionals, entrepreneurs and leaders adapt to the evolving regulatory regime.
REMI is a pioneer in the field of real estate education in India having trained 2400+ People since our inception. REMI has over 320+ Corporate Association, 180+ Affiliated Visiting Experts and offers 100% Internship and Placement through a dedicated Career Development Centre (CDC). We are constantly exploring new dimensions and partnerships to help us stay ahead. Some of our partnerships include collaboration with The Institute of Real Estate Management (IREM), USA, Ganpat University in Ahmedabad, Practicing Engineers, Architects and Town Planners Association (PEATA), Habitat for Humanity, among others.
Our flagship Certifications in Business Management and Housing Finance (BMF 201), the Broker Certification Program (BCP 201), the Owner Developer Program (ODP) are just the tip of the iceberg. Our ability to curate industry-relevant programs with experts and thought leaders is our specialty. We currently offer 30+ programs for real estate
---