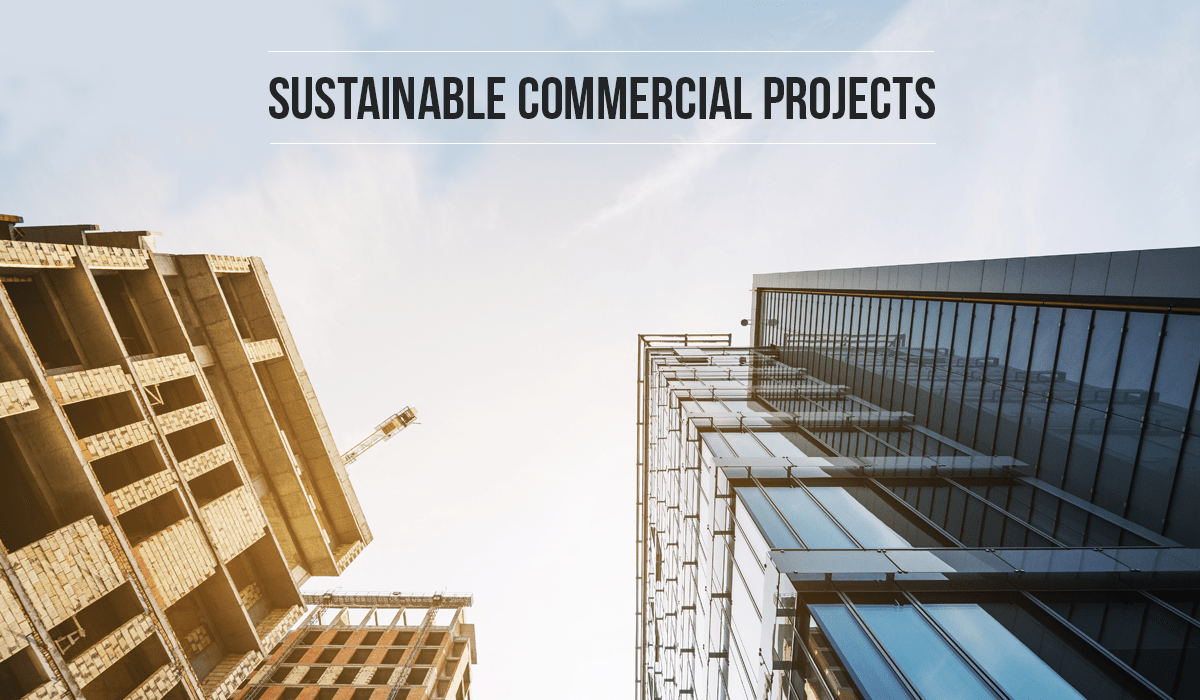 What are commercial projects? Any construction project that is not a residential project is a commercial project?!! Commercial projects are those that are dedicated almost entirely to commercial activities. Such projects require 'thoughtful' planning as their scale is large and require special considerations for the business needs. Some examples of commercial projects are – malls, shopping centres, offices, factories, restaurants, cafes, department stores, private medical practices, private theme parks, privately owned recreation venues, storage facilities, and others.
The real estate industry has seen an extensive escalation in commercial projects. It is essential that the growth of this magnitude is 'sustainable' in all aspects of its existence. A project should not only be able to continue over a period of time to call itself sustainable but also not impact the environment during it's project life cycle. To say, 'not impact' is kind of hypothetical but surely it can be reduced and/or minimized. Since the project scale is generally large the impacts are also proportionately large – good or bad. Thus, it is essential to design and construct sustainable commercial projects.
Adapting sustainable strategies is the key to the well-being of any commercial project. However, ideas and intentions have to clear and crisp at the conceptual stage, all project participants must align to the same, so that the inclusions can be made right at the inception and implemented during construction and adopted thereafter, so that the impacts can be realised and reaped by all project partakers, owners of the project and the users of the project.
If one chooses to build sustainable our historical buildings, our culture, our traditional ways of living are all brilliant adaptations of the same and inspirations. Be it construction techniques, water conservation techniques, water management, waste management, managing the micro and macro climate, managing the air quality, and others have all been part of our past. These may have to be tweaked to fit in the present context but they are surely brilliant examples to learn from.
Green Rating systems like IGBC, GRIHA, GEM, and others are councils which facilitate to build sustainable and get green ratings for the project. This is not a mandate but may help those who seek to build sustainable for the benefit of the society and surroundings. Architects and/or Certified Green Building Consultants can handhold and help one through this process.
Sustainable commercial projects enhance the user experience, add more comfort to the user, increase the efficiency and productivity of the user, reduces the carbon footprint, reduces water consumption, manages the waste, reduces energy consumption, use sustainable building materials, and others.
All such ideas and intentions, when included whole heartedly in projects, the positive impacts are numerous – tangible and intangible, not only for the present but also for the future generations.
Join the Sustainable and Green Rating Module of REMI's Real Estate Business Management on 6th May 2023.
Author:
Arti Daga
Architect, Academician and Fitness Enthusiast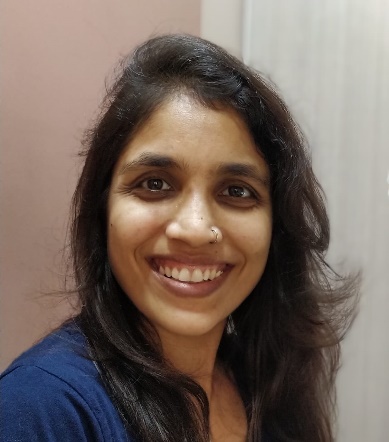 Arti Daga
A graduate from Sir J.J. College of Architecture (2002), did her PG PCM, NICMAR and Diploma in Built Heritage Studies & Conservation. An IGBC AP, GRIHA Evaluator and GEM CP, a Freelancer and a Green Building Consultant. She has an industry experience of almost a decade working with Architects and Developers. She then started her own practice and simultaneously took to being a passionate academician. She has also been affiliated to few other Colleges of high repute as a Visiting Faculty. Project Management and Sustainable Architecture are her core areas of interest. She is a National Level Swimmer, Sea Swimmer, Marathoner, Cyclist, Triathlete, Yoga Instructor and PADI Certified Scuba Diver by Passion and holds several accolades to her credit.
---