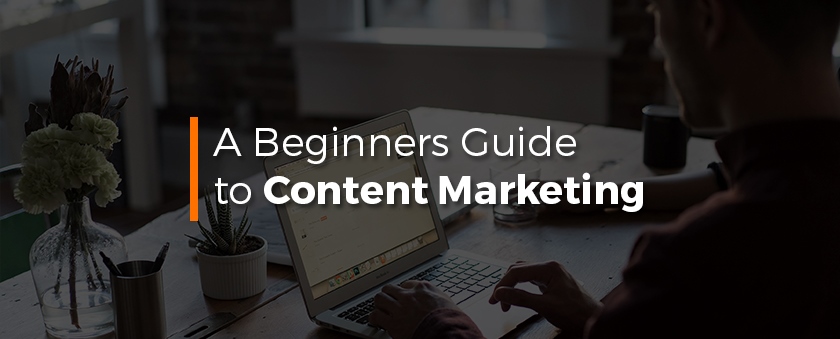 We all have strategies for everything, be it business, sales or marketing… but do we really have a strategy to communicate what's on our mind when we use the word "Content"… Think about it!
Ever wondered how to apply content marketing to your strategy… My goal is to get you familiar with and help you get started with CONTENT MARKETING.
What is Content Marketing?
In language, content marketing is process focused on creating a buzz about your business and product details and benefits, to attract and retain defined audiences for higher sales.
It's basically delivering your message to your ultimate customers via blogs, emails, collaterals, social media etc. to drive profit.
Content is a pull factor to navigate your lead from
Strategic content placement plays an integral role in attracting audiences to your website by storytelling i.e. aligning your business to your prospects and customer by stimulating their emotions with your brand vision. Thanks to the smart phones, on an average an individual spends over 20 hours a week on digital media, this gives you a great platform to connect.
Once they are on your website, convincing the visitors to enquire is crucial. Convincing comes with the creation of conflict. It's not just an argument but making them realize that we are here just for you. And then resonating with them through multiple instances and mediums can help you get your conversion.
But it doesn't stop there! your content always needs to delight your customers to be the "Brand Ambassadors" of your organization. They are your customers; nurture them to be your promoters.
This doesn't end here, like said 'We are here, just for you!'
REMI's Executive Program in Digital Marketing is one such platform that allows you to learn the unique aspects of digital marketing to achieve your marketing goals.
About REMI
The Real Estate Management Institute- REMI is a leading educational institute in India that provides programs specially designed for the real estate industry. REMI was established with a vision to 'Skill India to Build India' to contribute to industry development through training programs and to facilitate individual careers, as well as enhance leadership for existing real estate professionals.
REMI currently provides certification programs, executive courses and customized training workshops specially designed for the real estate industry. Our programs are run using the Socratic style of teaching, as we offer world-class best practices and a global curriculum to enable new entrants, early-stage professionals, entrepreneurs and leaders adapt to the evolving regulatory regime.
REMI is a pioneer in the field of real estate education in India having trained 2400+ People since our inception. REMI has over 320+ Corporate Association, 180+ Affiliated Visiting Experts and offers 100% Internship and Placement through a dedicated Career Development Centre (CDC). We are constantly exploring new dimensions and partnerships to help us stay ahead. Some of our partnerships include collaboration with The Institute of Real Estate Management (IREM), USA, Ganpat University in Ahmedabad, Practicing Engineers, Architects and Town Planners Association (PEATA), Habitat for Humanity, among others.
Our flagship Certifications in Business Management and Housing Finance (BMF 201), the Broker Certification Program (BCP 201),the Owner Developer Program (ODP) are just the tip of the iceberg. Our ability to curate industry-relevant programs with experts and thought leaders is our specialty. We currently offer 30+ programs for real estate.
---