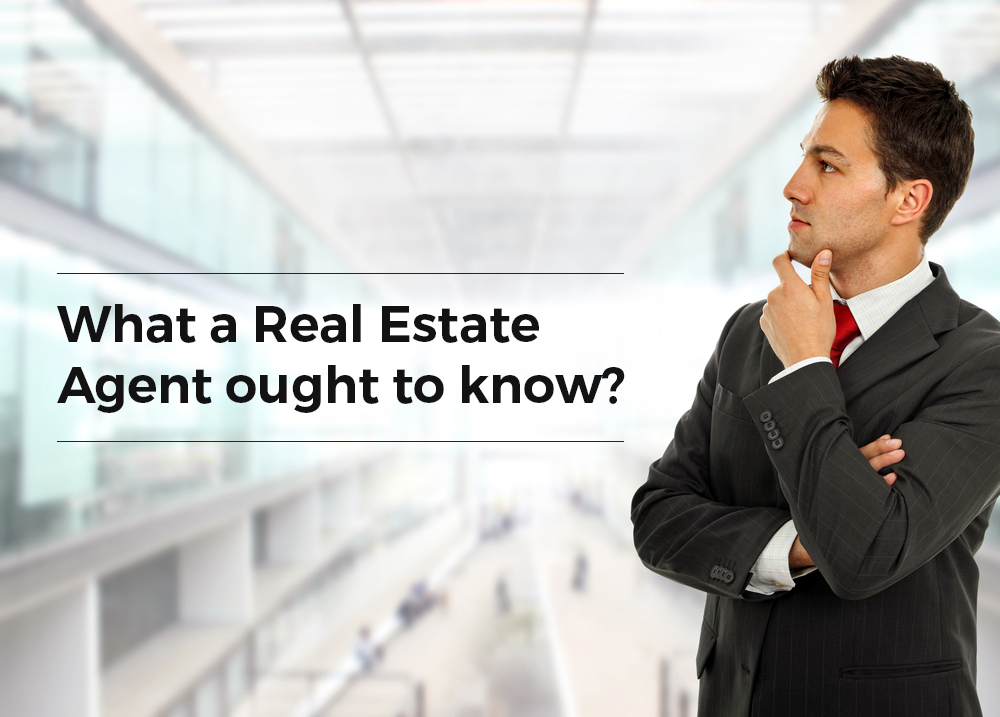 A real estate agent plays a very important role in the real estate sector and hence has been referred to as one of the important stakeholders of the sector apart from Allottees and promoters.
Who is a Real Estate Agent?
According to RERA, a real estate agent is defined as an individual or a company who is engaged in the business of buying, selling, or facilitating the buying or selling of properties (both residential and commercial) on behalf of others.
RERA has defined a set of rights and duties for a real estate agent
1. Verify Promoter Identify and Project details on MahaRERA Website
Before facilitating any sale, agent should verify the MahaRERA project Registration number provided by the promoter against the details on the MahaRERA web portal. It should ascertain the identity of the promoter and ensure that all information being provided to the allottee are as per those uploaded on the portal.
2. Title of Property
Real Estate agent should undertake due diligence, to ascertain the existence of the title with the promoter, the nature of the title and its marketability and the ability of the promoter to convey clear and marketable title, free from encumbrance.
3. Building Approvals and Commencement Certificate
The promoter has to get approval of layout plan from concerned authorities. The layout plan provides general blueprint of land development including number of buildings, various facilities, open area, parks etc on the project land.
Intimation of Disapproval (IOD):
It is basically building permit approving the proposed building plan subject to some conditions like obtaining a list of "no-objection certificates" (NOCs) from various departments and government authorities. Agent should be aware, if the commencement certificate for construction up to the floor, where the proposed apartment is situated, is with the promoter or not.
4. Status of Tax Payments
Failure to pay property taxes creates a lien on the property, which has an impact on its market value and saleability. So, the agent must verify that the promoter has not defaulted on payment of property taxes.
5. Litigations against the Project
On the MahaRERA website, the promoter provides list of all litigations (if any), against the project, the same should be reviewed by agent before marketing to home buyers.
6. Important Documents to be checked
The real Estate Agent should also ensure that the allotment letter / Agreement of Sale is as per proforma of Allotment Letter and Agreement of sale provided in the MahaRERA website.
Conclusion
In conclusion, RERA mandates Real Estate Agents to verify promoter details, titles, approvals, tax payments, and litigations. By adhering to these obligations, agents ensure transparency, mitigate risks, and protect home buyers' interests. Their role in upholding these standards fosters a credible and secure real estate market, benefiting all stakeholders involved.
Check out 5 reasons why real estate agents should become MahaRERA certified
Know more about MahaRERA Agent Training Program
---