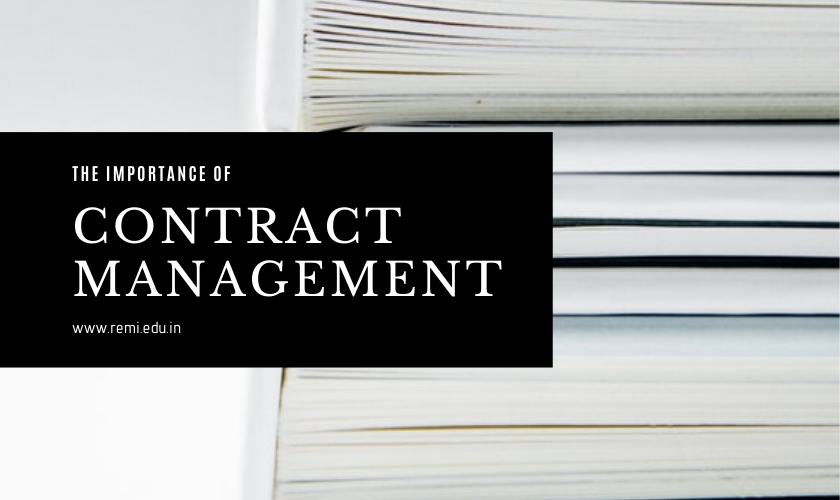 In the era of outsourcing a business to increase productivity without increasing internal resources, contracts form the foundation of all business relationships. Therefore to govern the growing number of contracts and increasing complexity in the business and the relationships, contract management has taken on a bigger role in day to day business.
Companies manage their contractual processes by emails and printed documents stored at multiple locations and have to resort to referring whole pages again and again. This traditional method can lead to a host of problems like misfiling, misplacement, resignations of contract managers, unknown systems; which cause intellectual property lapse. As the number of contracts grows, managing contracts is often overlooked by the management.
Contract Management solution providers offer an effortless overview of the entire contract landscape, making project management efforts more effective, speeding up procedures and tapping situational concerns for renewals. Pre-built contract templates, content locking, pre-approved library of clauses and a content library will help businesses to thread two or more parties with clear goals, expectations, needs in all possible scenarios with risk mitigation essentials in the agreements.
Solution providers bring key data to the surface, help them to analyse it, review trends, and avoid repetition of efforts thereby increasing both efficient and effectiveness of the resources. It helps to process job functions in the workflow with clear responsibilities. Legal stays away from finance's numbers and finance stops trying to write legal copy.
With the help of alerts and notifications, every member of a team is prepared to take action when needed, and every stakeholder is kept in the loop. Auto renew process tabs for risk controls, leading to favourable terms quickly analyse organization's responsibilities and obligations under a particular contract, and will deliver only what is required under the contract.
Contract management solution providers help organizations manage the creation, execution, and review of contracts empowering employees to execute their roles in the most efficient and cost-effective way. Rather than relying on a paper-based system where contracts can get lost and compliance is difficult, contract management softwares ensure that everyone is on the same page, both within your organization and within your contractual counterparty.
Organizations hiring for such solutions have realised that these contract management softwares have earned revenue by reducing risks, time and expenses. They have enhanced operational efficiency, improved process visibility & accessibility, reduced error rates with better compliance and overcome process bottlenecks with faster contracting.
---