Warehousing, Industrial & Logistics (WIL) is the sunrise sector and attracting private equity players across the world to invest in India, given economical, technological and regulatory reforms that have taken place in last 3-4 years.
Logistic sector contributes 13-17% to India's GDP and 25% of logistic cost is warehousing cost. Warehousing investment alone accounted for 26% of total private equity investments in real estate sector for around USD 3.4 billion of institutional capital.
Unlike India, all major developed economies have an average 7-8% logistics to GDP cost ratio, presenting a quality improvement opportunity for WIL providers. As a major step towards developing WIL sector, GST and industrial corridor developments have already reduced transport time and logistic cost.
As per Dr. Juran's 'fitness for use' definition of quality, quality or customer delight is a combination of offering right product/service features (right location, space, quality construction and customizations facility) for market share and revenue generation and defect free operations (faster land acquisition, faster sales, low maintenance cost, zero billing errors, faster and simplified handovers) to optimize operating cost.
Warehousing demand is largely dominated by third party logistics companies, e-commerce, manufacturing and retail sector companies and with reduced travel time & cost, these sectors have been able to consolidate and operate from larger warehouses, leading to 25% reduction in inventory level and over 30% increase in inventory turnover, thus improving profitability. Understanding these sectors and their customer demand drivers would be essential for warehousing providers to identify right locations, space requirements & value-added services required for a long term relationship.
Grade A warehousing rentals are 10-15% expensive than Grade B and is preferred in Delhi NH8, Bangalore and Pune markets by 3PL, E-Commerce and Automobile companies.
Grade A quality warehouses help reduce maintenance cost, provide conducive working conditions and build scale as and when required. Hence faster construction, customization and response time are essential to create consistent customer experience and higher renewal rate.
On technology side:
Artificial Intelligence and Internet of Things will enable real time management of supply chain operations and supply chain networks will be optimized using big data analytics. IoT offerings would further aid the sector by developing smart parks, providing real time monitoring and management of supply chain operations.
Asia Pacific e-commerce sales are projected to increase by a CAGR of 23.4% between 2018 and 2022, rising from US$1,798 billion to US$ 4,168 billion, in the process generating robust demand for new logistics space. Likewise, under Make in India, share of manufacturing to GDP would increase to 25% by 2025 from current 16% and hence as per estimates, warehousing space in India is expected to grow between 33% – 35% until 2020.
With increased demand and competitive rivalry in warehousing sector, organizations are expected to improve quality standards, create customer delight, improve and innovate product and processes, benchmark for industry first practices and ultimately achieve business excellence to emerge as industry leaders.
 Source: Industry Reports
 Note: These are author's personal views about warehousing sector.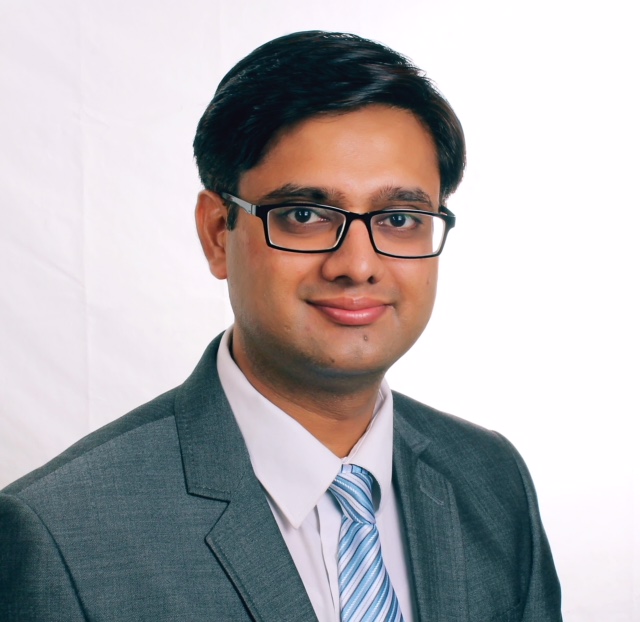 Sachin Garg
ASQ Deputy Regional Director – Geographic Communities
Sachin Garg is a Senior Management Executive with significant experience of leading strategic planning and delivering verifiable customer experience improvement, cost reduction, revenue enhancement and brand recognition at national and international level. He has established and led strategy & business excellence departments in companies' part of Tata Group, Max India Group, InterGlobe and HCL Technologies.
In his last assignment, he worked with Tata Group as Head – Strategy & Business Excellence for their real estate and infrastructure company, Tata Housing Development Co. Ltd., as a part of Management Council. In his previous role as Vice President – Quality, Innovation and Business Excellence, Sachin facilitated life insurance, health insurance, healthcare, clinical research and manufacturing organizations at Max India Group.
Sachin has completed his Masters in Total Quality Management and Senior Management Program from IIM Calcutta. He is a certified Lean Six Sigma Master Black Belt, Project Management Professional, Certified Manager of Quality/Business Excellence, and Gold Certified Innovation and Benchmarking expert.
He has trained 30 Black Belts, 300 Green Belts and 500 Quality improvement managers across various organizations and received major national and international recognitions for his companies and clients. He holds the distinction of being the only person from India for both judging and receiving ASQ International Team Excellence Awards (ITEA) and have received international best practice recognition for improving customer experience and building a culture of quality & innovation.
He promotes quality and business excellence through his board member positions in the National Accreditation Board for Certification Bodies (NABCB), Indian Merchant Chambers (IMC) and ASQ Quality Management Division, as India Executive Director. He received World Quality Leadership Award 2015 to recognize his efforts in building quality journey across three different companies.
---
REMI ONLINE LEARNING CIRCLE
Learn and upgrade your real estate skills, at your convenience, with REMI's Real Estate Online Programs. This real estate online platform consists of multiple theme-based courses that cover real estate technical, business and entrepreneurial skills.
---
You might also like
---